Selecting the correct event categories is essential for us to select the correct event listing sites to syndicate your event. You can choose one primary category and pick a further 2 categories to maximize your marketing reach.
Listing Sites
Please note for free event submissions we will only use your primary category, for premium customers we will select event listing sites based on all 3 suggested categories.
For the full list of categories - Download here - https://app.evvnt.com/categories.csv
Pricing
We set pricing based on the category types and this will be reflected when you check out. If you are already on a package we will show you only the categories that are within your package level and all tiers below, if you do not see the category you need and it's in a higher package then simply add an additional package.
Add an additional package here.
Selecting Categories
When selecting your categories we look to match your typed suggestion with the categories available.

If you can't find the right category, you will be presented with the option to view the full event category tree.

You can search and review all categories manually from 'Browse Full Category Tree'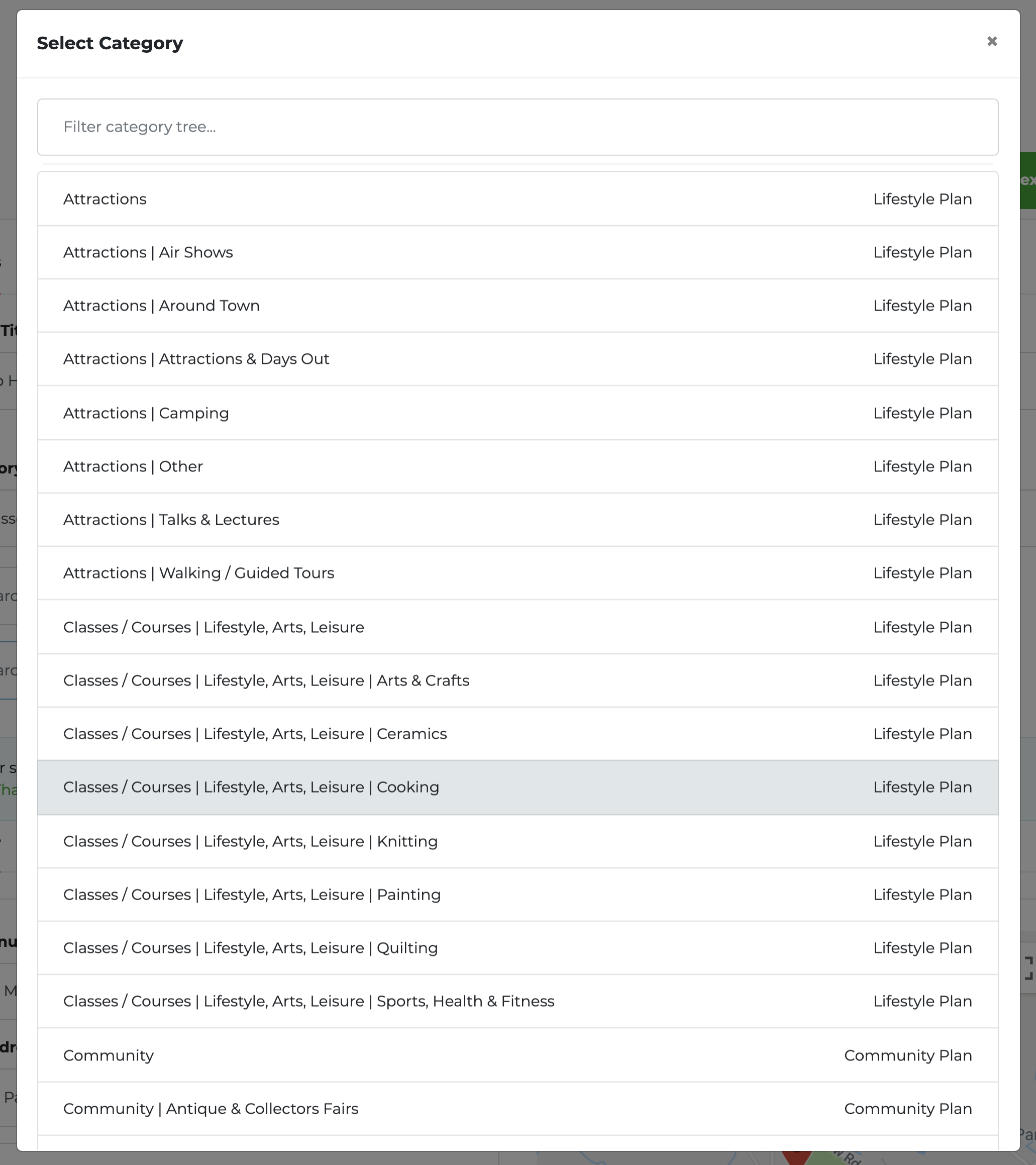 We have more helpful insights on our blog for creating an Event Listings
Our Top 3 are