We have created an integration with Google Places to make adding your venue to your event simple.
To pre-populate the venue name and address simply add your venue name or street address and we will give you a range of suggestions based on the information supplied.
The worlds venues are in Google, (or should be) - which means this integration makes adding a venue to your listing super simple.
Step 1 - Type the name or address of your venue.
Google will suggest venues that match

Step 2 - Select the venue and watch Google pre-populate the form with a map
Name, address and map will automatically appear allowing you to double check the information is correct.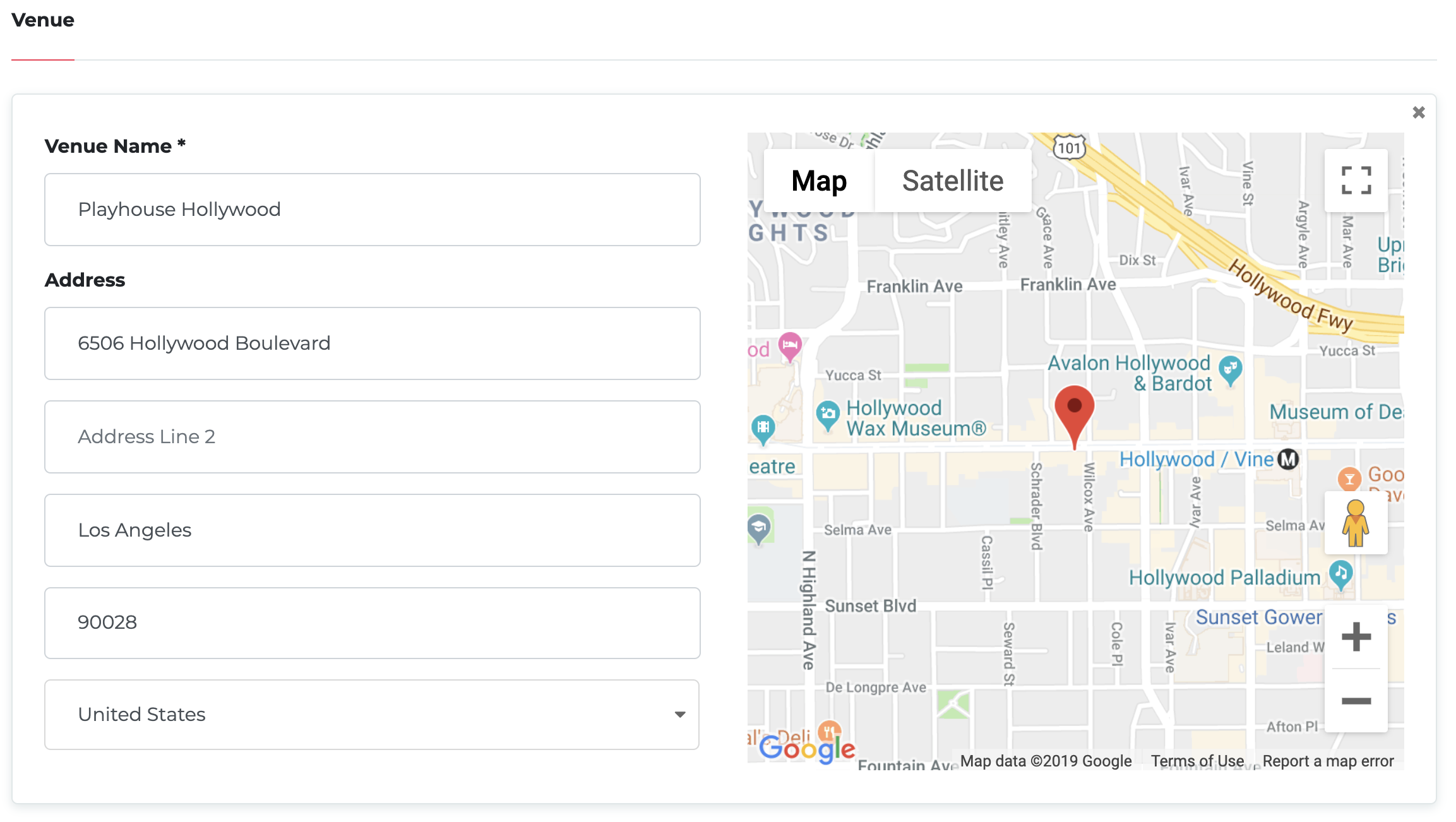 Wrong Location? - simple hit the 'X' to delete the suggestion and try again.

We have more helpful insights on our blog for creating an Event Listings
Our Top 3 are