The cost of your promotion is determined by the category selected for your event. If you add a higher priced category then your price may change. You can always submit your events for free and upgrade to premium later.
How we determine the cost
The cost of your promotion is determined by the category selected for your event. Another factor is the size of the market for the site to which you are posting. We will use the price plan for the highest price category selected, whether that is the first, second, or third category selected.
You can preview the cost of a promotion by clicking "Promote Event" on any calendar and entering the title, category, and location. When submitted, you will be shown the price of a single promotion, a bundle of promotion credits, and a list of the publications where the event will be syndicated.
How much will my online promotion be?
Post your event for free and you will be shown the price based on the calendar and category you are using for your submission. The most reliable way to find the price is to post for free and then review the upgrade options. Post for free and then you can easily see all the available options.
Current Pricing Plans (based on the selected Category)
We have released 5 pricing plans to provide access to our premium service to a variety of event budgets. Pricing for event promotions is based on the event category selected.
Community
Lifestyle
Entertainment
Business
Enterprise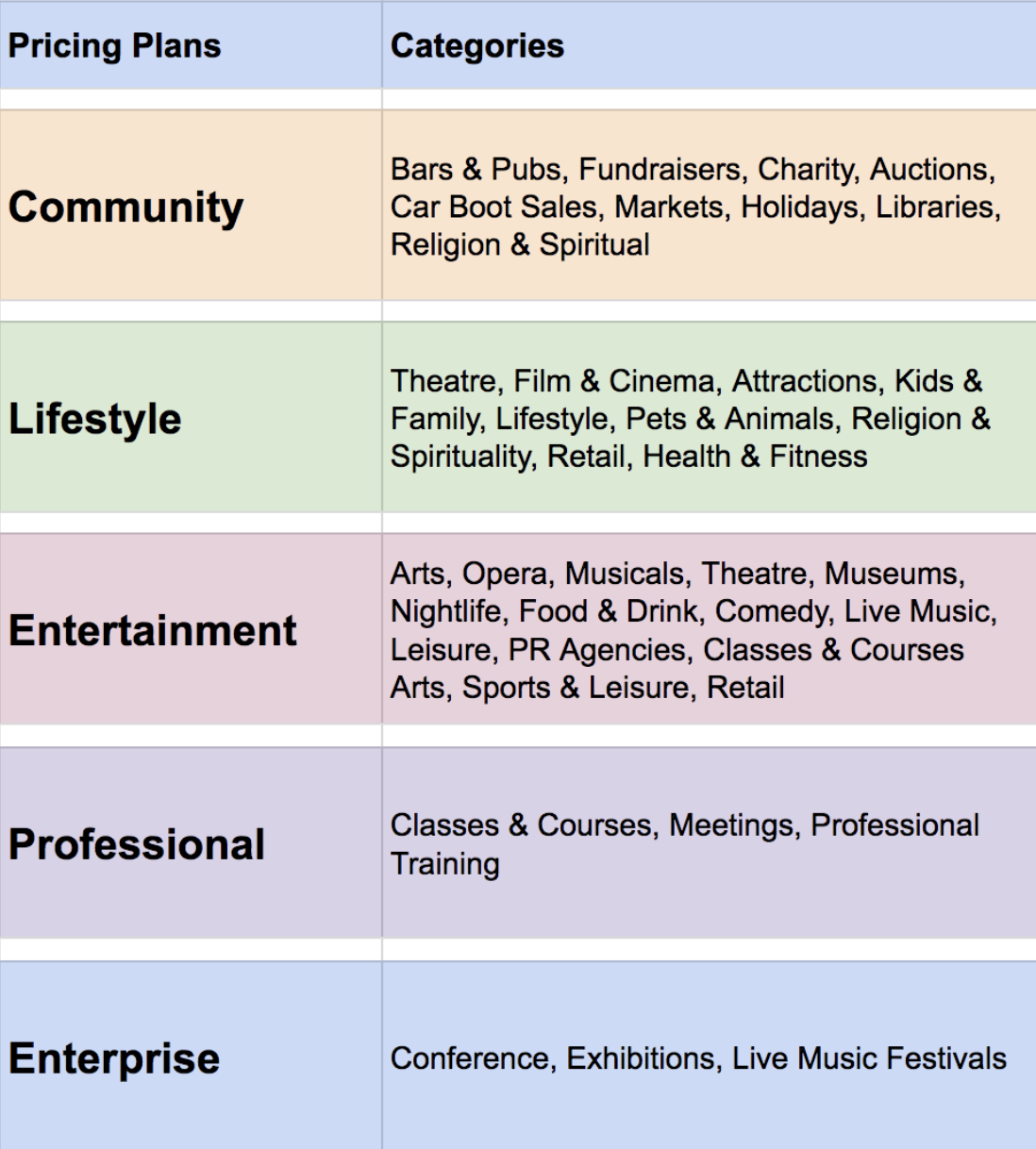 Pricing for Non-Profit Organizations
The "Community/Local" option is the lower priced category. Selecting only Community level categories will give you the lowest price for you online promotions on our service. This is how provide discounts to local and community non-profits.
FAQ - Pricing
Q:
The 1st time I entered our event the upgrade price was $145. When I made a slight edit the price increased to $545. Why did the price of my promotion change?
A: Our prices are based on the category selected for the event. When you are first quoted a price you have only selected one category and we base the price on that category. While creating an event, you can add up to two more additional categories. If those categories are for a higher priced plan then the price for your event will increase. It is possible that the edit you made involved adding an Enterprise level category.