If you were charged by our service more than once for an event promotion then you purchased a subscription package to promote multiple events. If you only intended to promote one event then you likely do not need a subscription. See here for help cancelling your Subscription Package.
For any new event, you will be presented with an option to promote the event online using Evvnt's network of event calendars. You will be presented with two options, (1) a "Single" promotion for one event and (2) a "Subscription" offer to promote 4 or more events each month. When "Subscription" is selected then a subscription period begins at the time of purchase. See section 5.4 in the Evvnt Terms of Service (https://evvnt.com/terms/) for more information about your Subscription Package. Also here: How does my subscription package work, and when do I get new credits?
Checkout Options - Single or Subscription
You may have seen different messages depending on when you made a purchase decision while you were submitting your event. In either case, before making your payment you would have been shown a link to the terms of service that has information related to the service and billing periods related to the choice to purchase a subscription.
If you made your purchase before you posted your event info then you would have seen a subscription offer presented like this: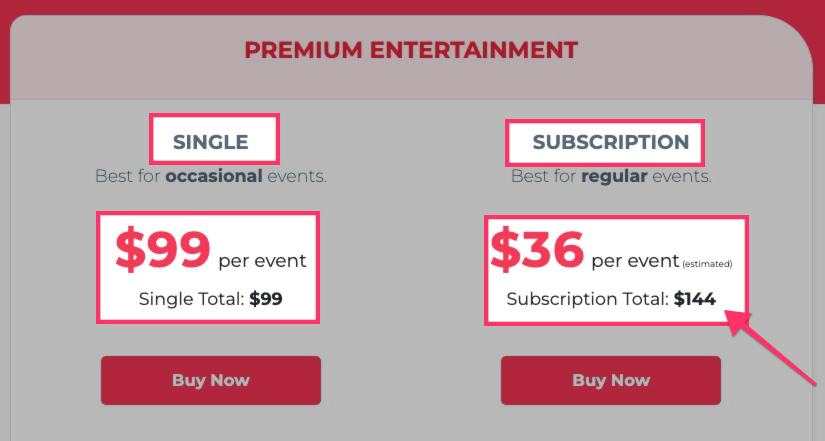 If you made your purchase at the end of your event submission then you would have seen a subscription offer presented like this: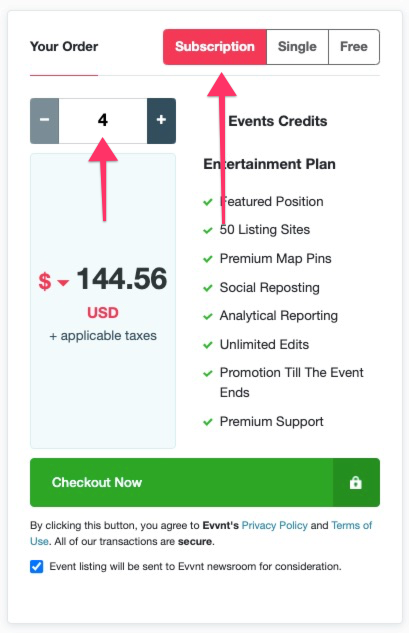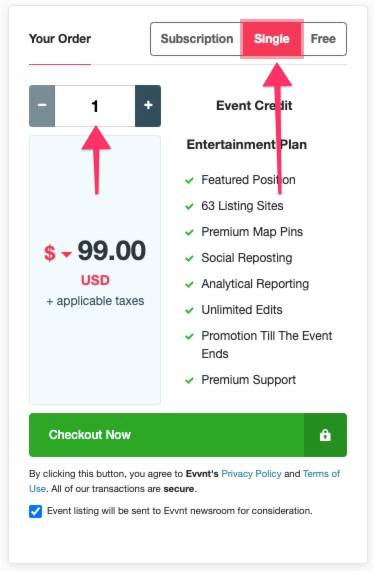 Please refer to our Terms of Service for questions regarding refunds and cancellations. Those terms are available here: evvnt.com/terms