If your event was submitted successfully, then you would have received an email alerting you to your account or your new event's report. Once you have access to that email, you will be able to view and edit your event in a dashboard. To see the site(s) where your event was posted, find your event and click on the "Report", or jump straight to the primary site using the "Live View" option.
Login at app.evvnt.com
Navigate to "My Events"
Click on the "Live Link" option on the relevant event.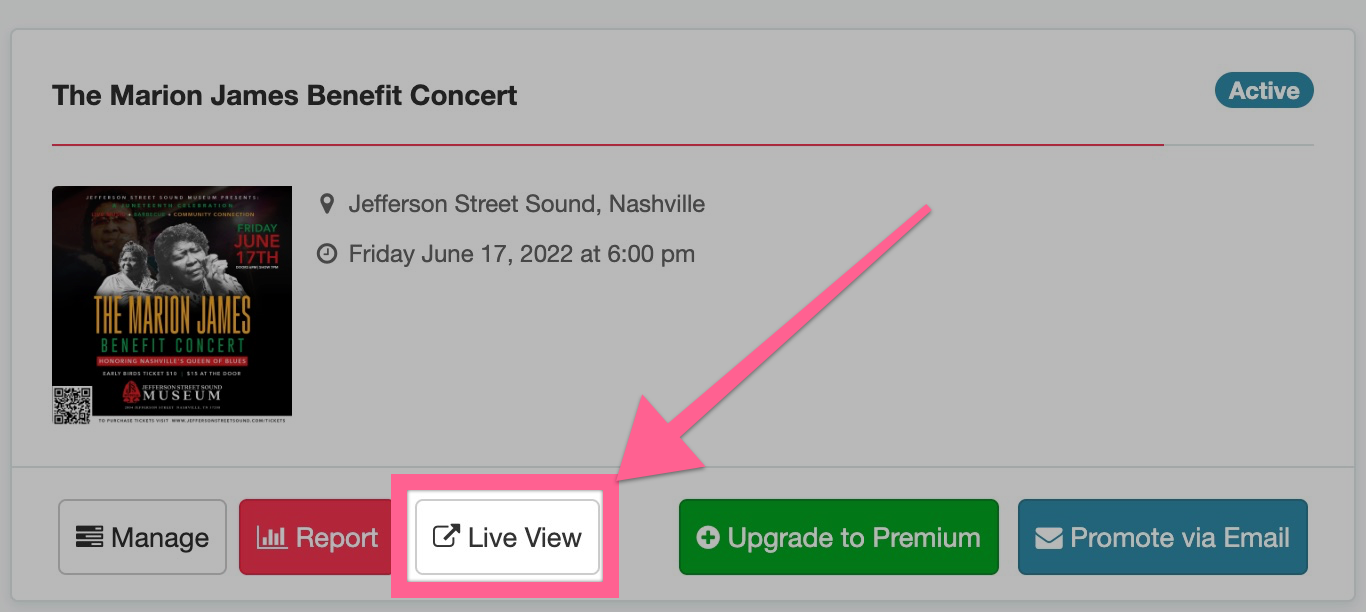 Did your event not go to the correct site? The answer may be here.