Ticket information for your event can be entered by selecting "Yes" in the Tickets section of the entry form. Tickets will show as a price or range of prices showing the lowest and highest price entered for tickets.
What will viewers see?
The only thing users will see is the ticket price or the range of ticket prices. You can enter one ticket price in the "Quick" form. You can enter an additional ticket price in the "Advanced Form". We allow for more than two tickets and prices to be added, but we will only ever show users the min and max prices. Capacity will not ever be shown to viewers.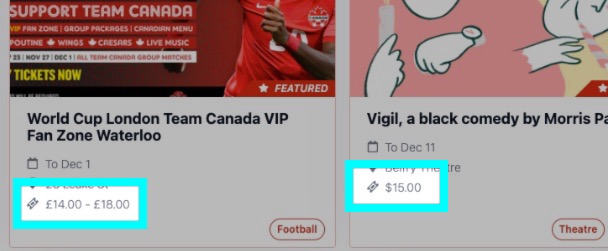 Adding Ticket Information to your Event
The Tickets section of an event is a required section. If you select "No" for tickets then no ticketing information will be needed to post your event. Select "Yes" to add ticketing information.
You can add one named ticket type in the Quick Form. You can add more than one ticket name and price by switching to the "Advanced Form". After clicking "Advanced Form", you will see the entry form is broken into separate sections. Once you arrive at the ticketing section, you can add additional ticket prices using the "+ Add Ticket" button.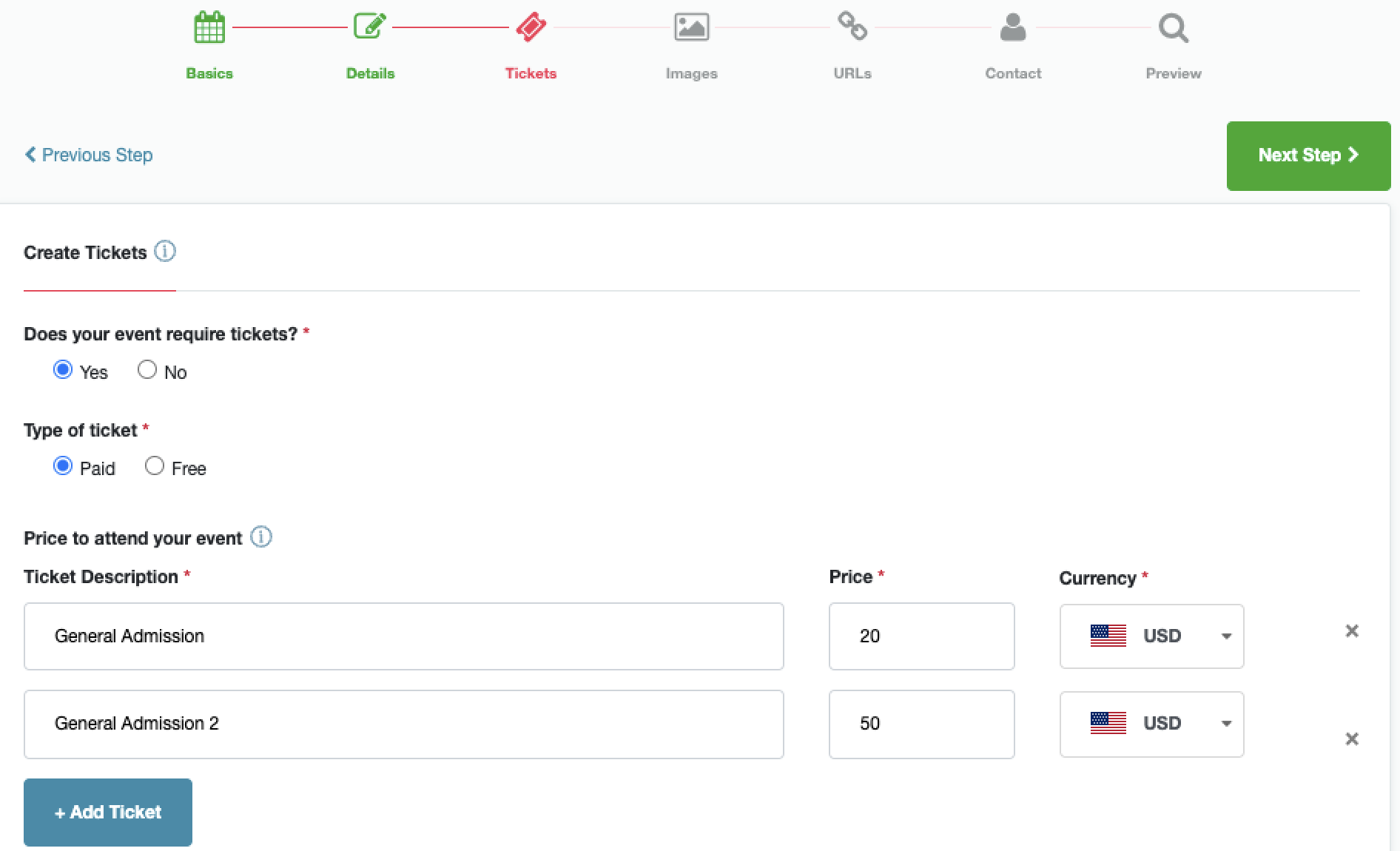 A unique ticket description is required for each additional ticket, although ticket names are not currently being displayed on the calendar listing. What will display is the ticket price or a price range of lowest to highest ticket price. See example below of what the ticket information will look like if entered as seen above.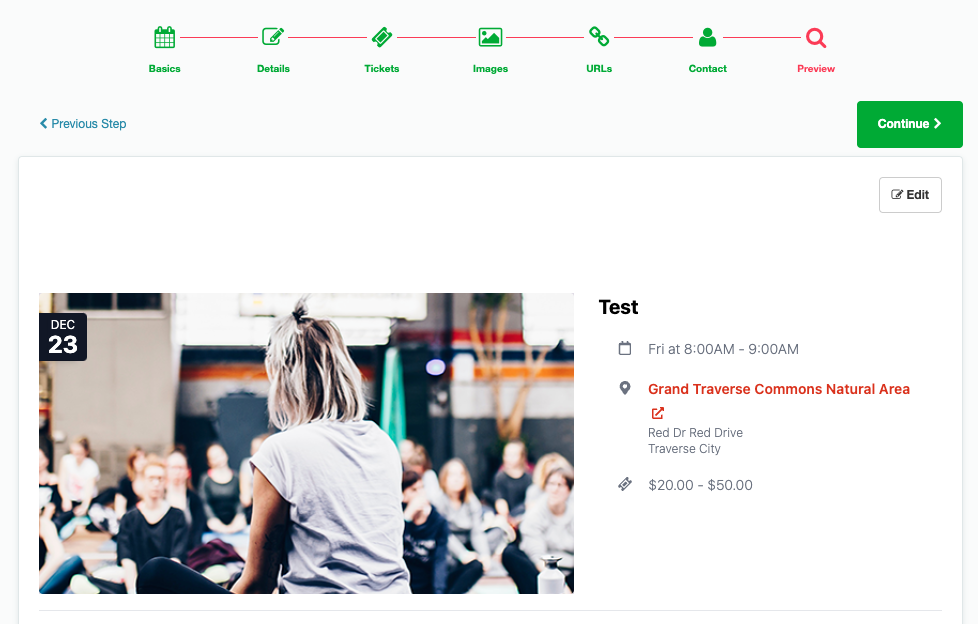 Capacity (optional)
What is your event capacity - how many tickets are we trying to sell.
URLS
I already have my own ticketing URL - Select this option to enter a ticketing URL that you have already created for this event.


No Ticketing page - Select this option if you do not have a ticketing page. You may be planning to sell tickets at the door, via email, or some other way. This selection is just to tell us that you don't have a link that you want to share for selling tickets online.


Ticketing URL - This is where you give us that important ticketing link so we can focus all marketing activities on it to create sales - If you have already created a ticketing page with Evvnt Ticketing or any other service, then you can copy the URL for that ticketing page and use it here.
We have more helpful insights on our blog for ticketing
Our Top 3 are