We have partnered with the leading email marketing company in the USA to enable our users to be able to email their event information to local consumers who have opted in for email communications.
__________________________________________________
How does it work
You submit your event as normal, if we can match your event based on category and location to opt in consumers in your local area a 'Promote via Email' button will appear on your 'event report' and on your 'My Events' section.
Event Report

My Events

Click "Promote Your Email' and you will be taken in to a simple three step process to promoting your event via email
__________________________________________________
Email Content
Step 1 - Preview your content, send a mail to yourself, edit or simply continue.
We've packaged up your event and it's already to go!! you can send a copy to yourself just to see how it looks. You can also edit the content or sharpen the title to give it an email specific message. Once the email is ready to be sent, simply click continue to select your audience.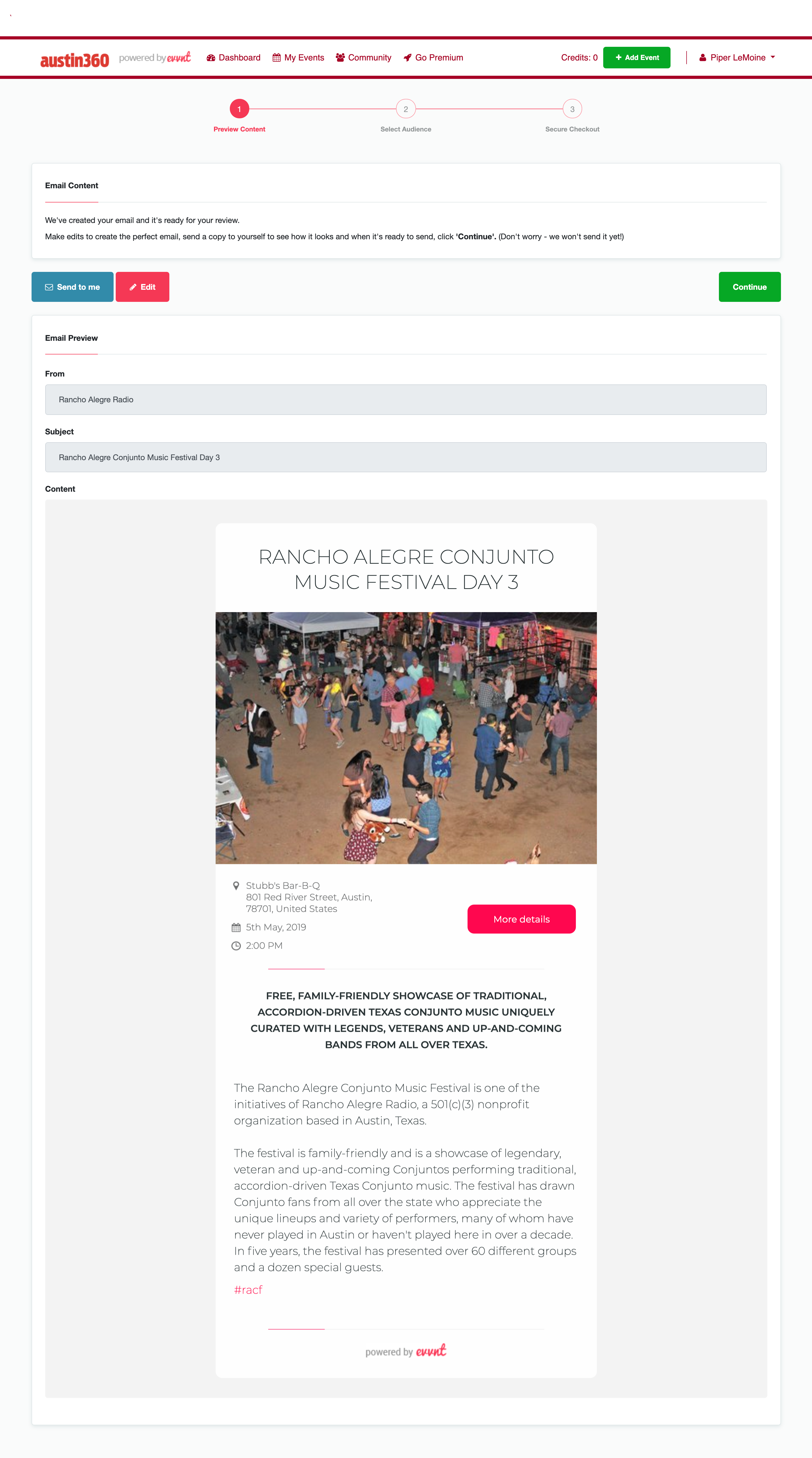 Step 2 - Select Your Audience
Once we have your events location and category we can match your event to consumers who have locally opted in to receive information about your event. Simply use the slider to choose your audience and budget for your email campaign. 1000 subscribers to 500k are available per event.
Take the slider down to 1000 or 2000 opt in local subscribers ideal for smaller budgets and simply continue.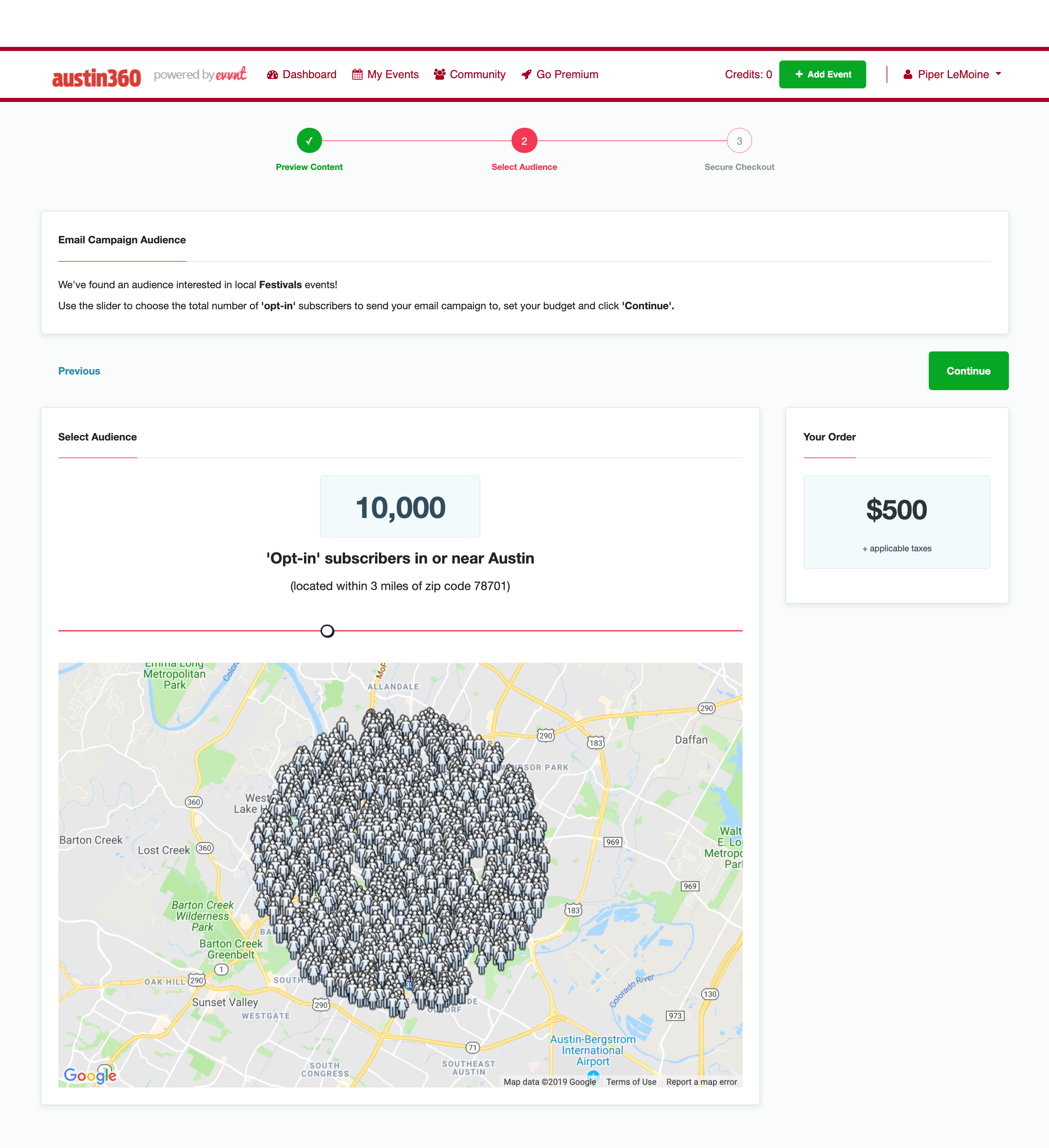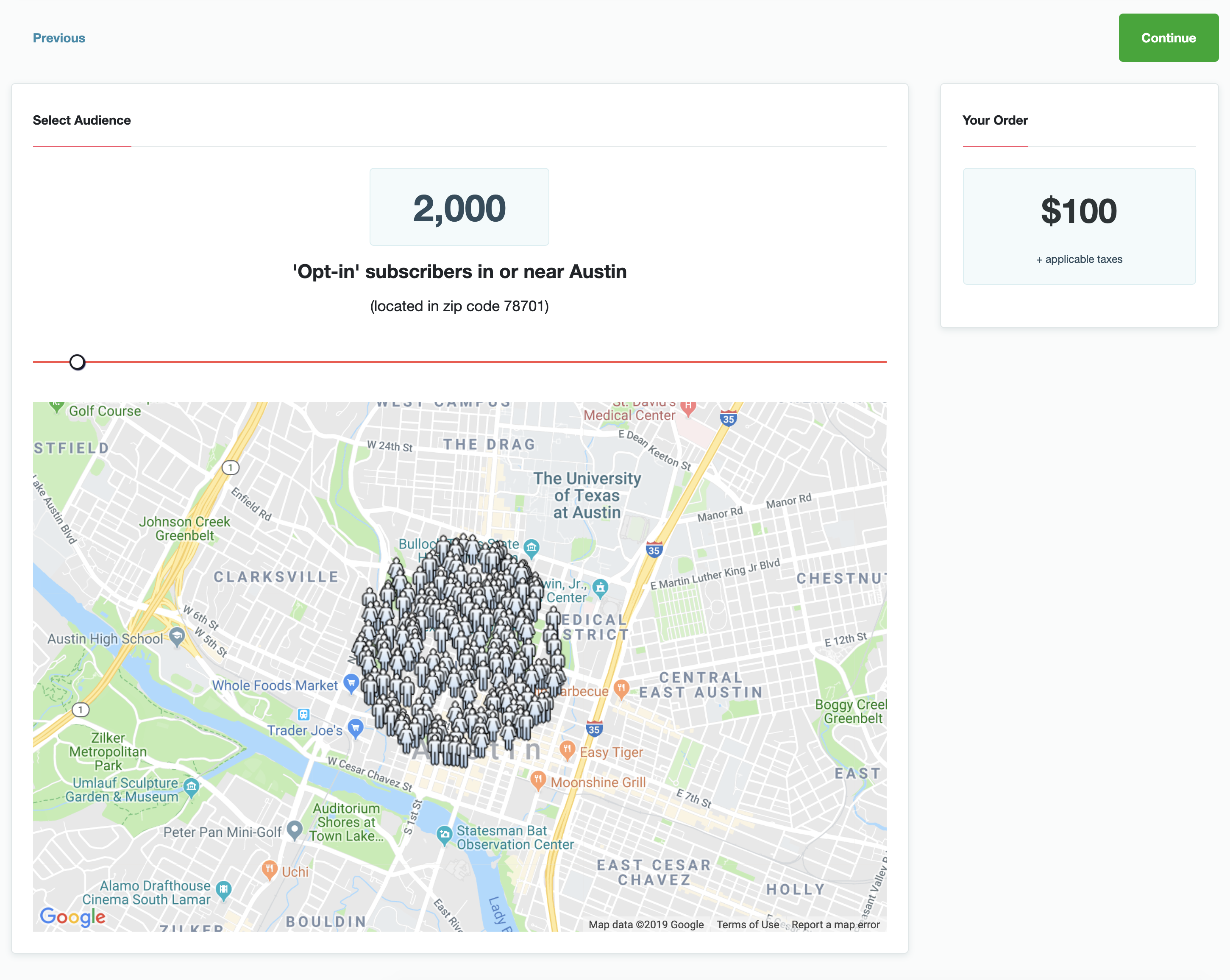 Step 3 - Secure Checkout 
In the final step, simply make a payment using a debit or credit card. Your campaign will be scheduled and sent within 24 hours.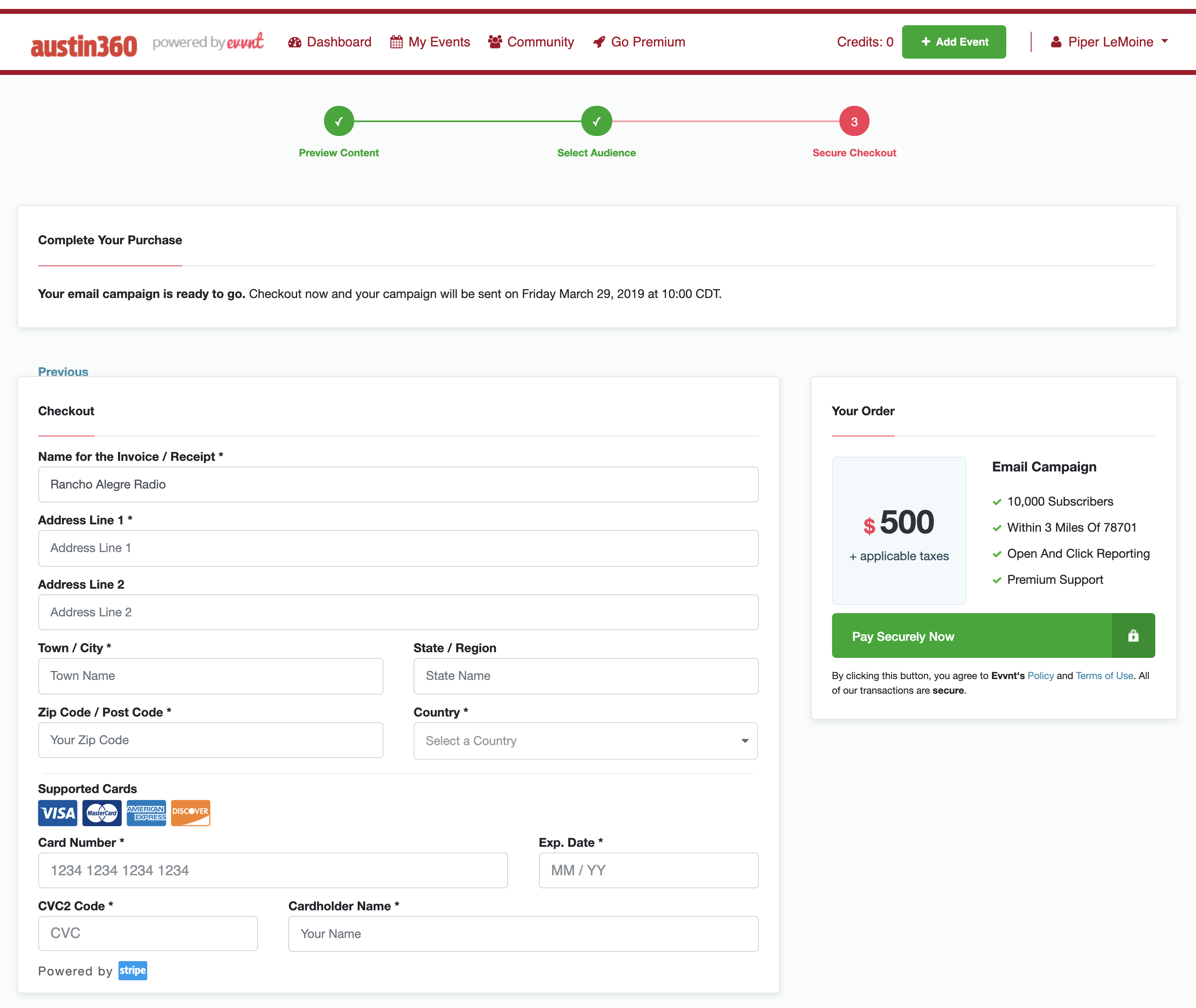 __________________________________________________
Your Email Marketing Campaign Report
Once your event has been dispatch we report on the total subscribers the emails been sent to, open rates and clicks for each event directly on the Event Report.
Simply Effective Event Marketing - in 3 clicks.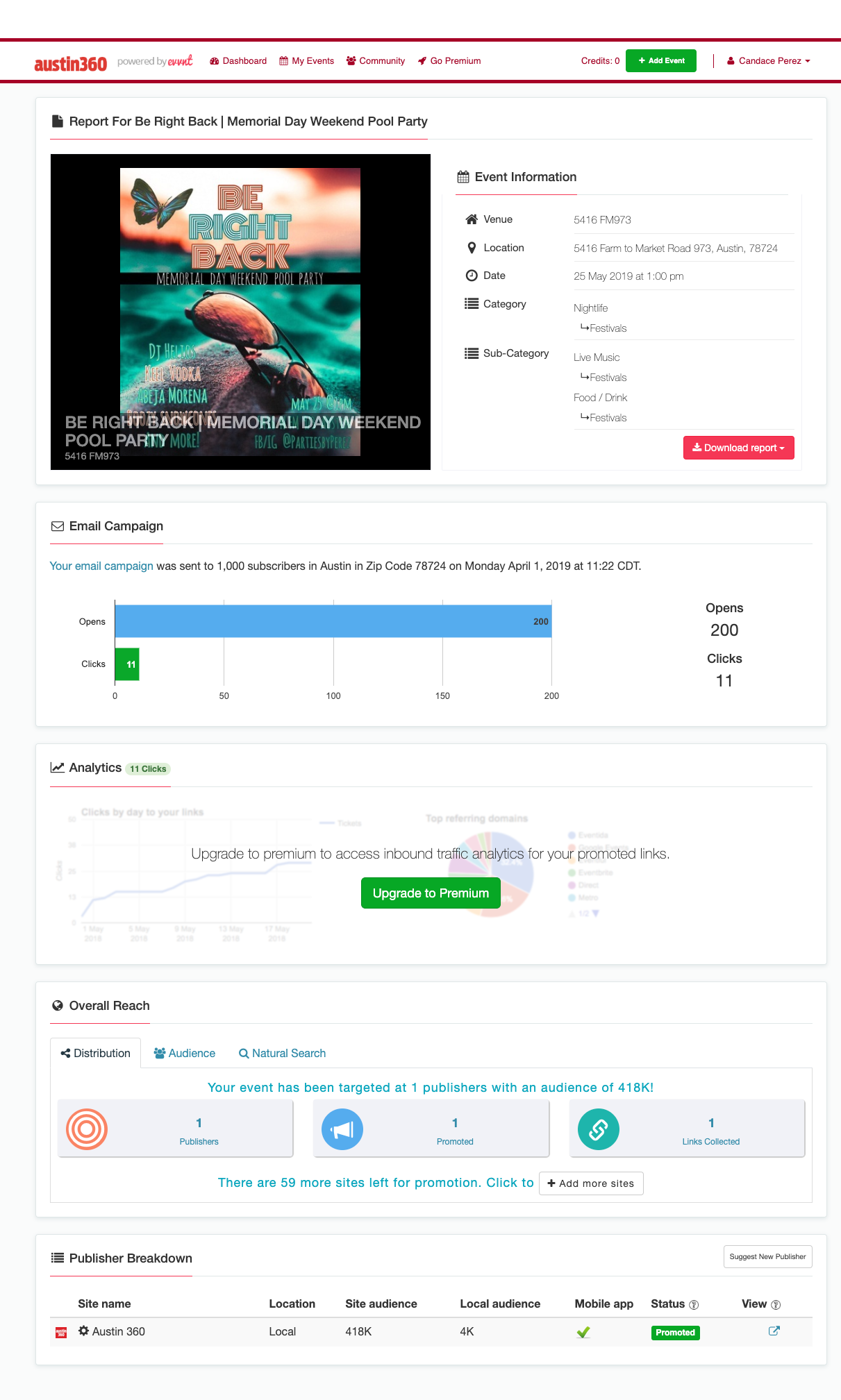 You can even use email and syndication marketing together

For email Q&A - here
Signup, login https://app.evvnt.com or submit an event today at https://evvnt.com/