We have partnered with the leading email marketing company in the USA to enable our users to be able to email their event information to local consumers who have opted in for email communications.
__________________________________________________
How does it work
You submit your event as normal, if we can match your event based on category and location to opt in consumers in your local area a 'Promote via Email' button will appear on your 'event report' and on your 'My Events' section.
We are releasing TWO products
LocalMail - Opt-In email targeting based on location and interest
EnterpriseMail - Opt-In email targeting based on location and occupation
Event Report

My Events

Click "Promote Your Email' and you will be taken in to a simple three step process to promoting your event via email
__________________________________________________
Email Content
Step 1 - Preview your content, send a mail to yourself, edit or simply continue.
We've packaged up your event and it's already to go!! you can send a copy to yourself just to see how it looks. You can also edit the content or sharpen the title to give it an email specific message. Once the email is ready to be sent, simply click continue to select your audience.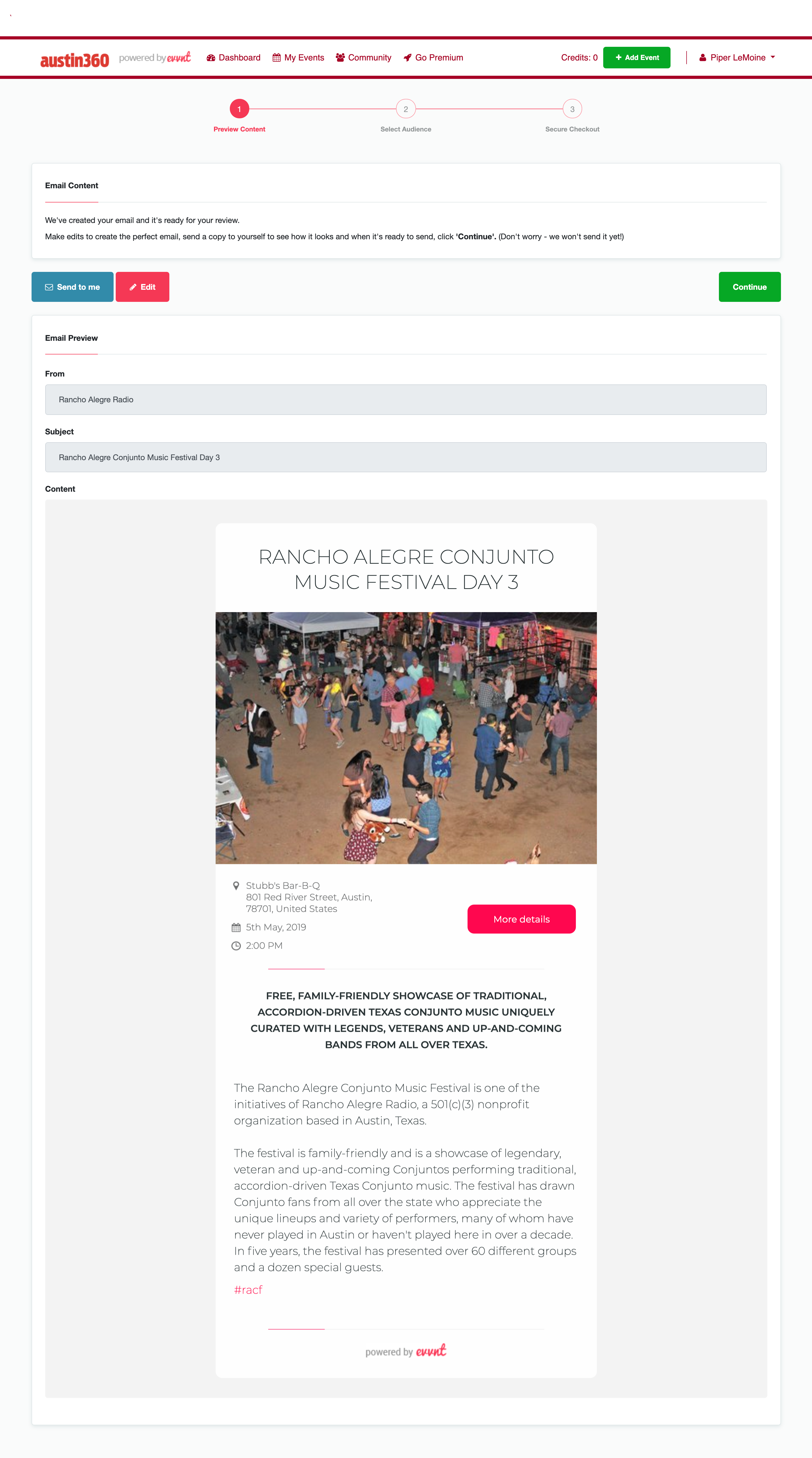 Step 2 - Select Your Audience
We will use the event's location and category to match your event email with an audience of subscribers that have opted in to receive information about a particular topic. Use the slider to see how many users are available for this category of event in the events zip code, and choose the appropriate audience and budget for your email campaign. In most cases, audiences of 1000 subscribers to 500k are available per event.
The system will look for the closest subscribers available and will reach out further as needed to reach the size of the audience you have selected. The visual of the map is an attempt to show an estimate of where we will target based on the zip code. It is possible that the system will need to reach out beyond the area shown and beyond the borders of the zip code, especially as you select a larger number of subscribers for the email.
LocalMail - looks specifically at the location of your event based on zip code and the 'interest' of your event to target relevant local consumers.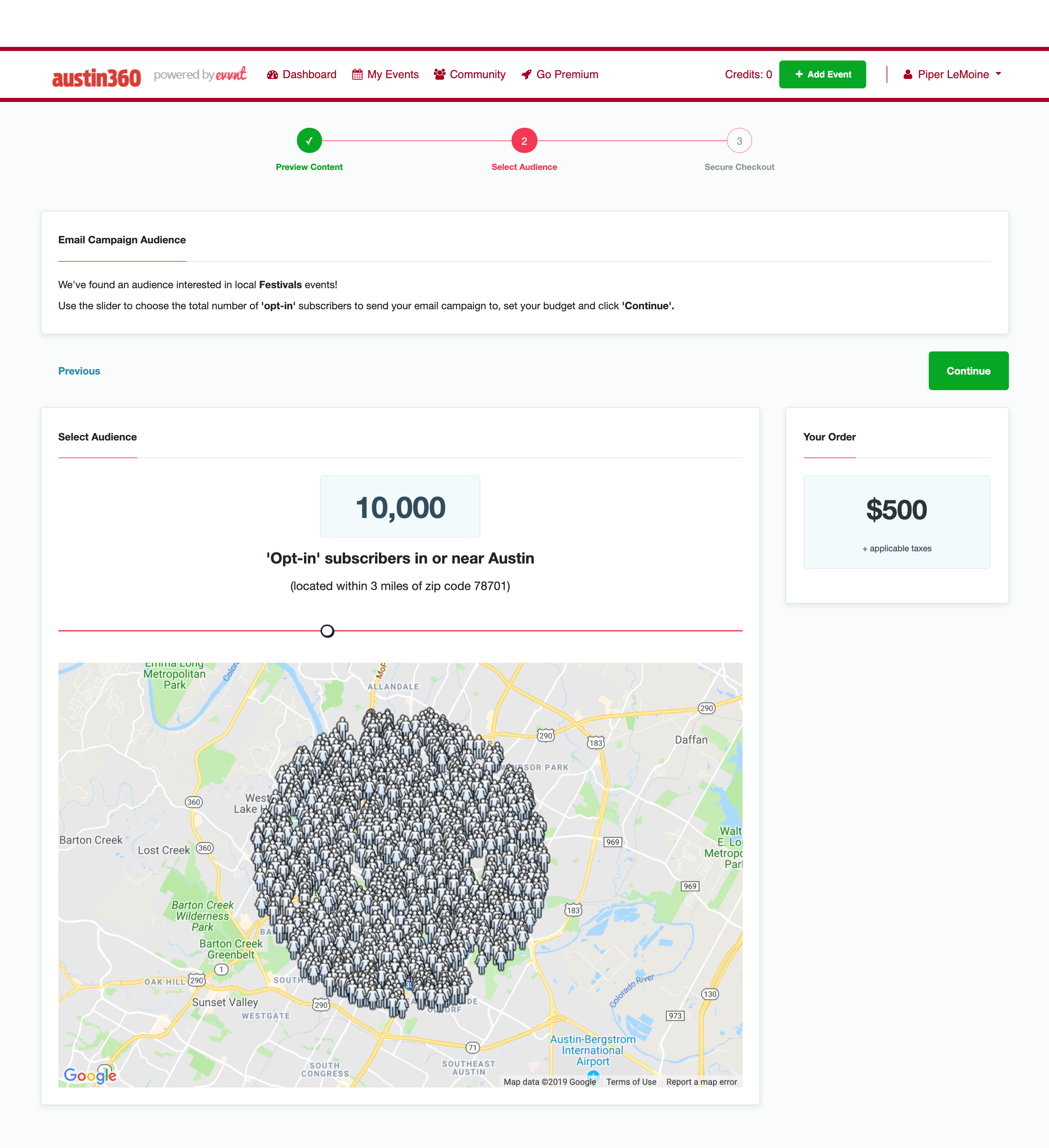 Schedule the email to be sent at a future date and time. The timing of your email makes all the difference. Set it to be sent on the best day to reach your audience in time for them to make plans to attend your event.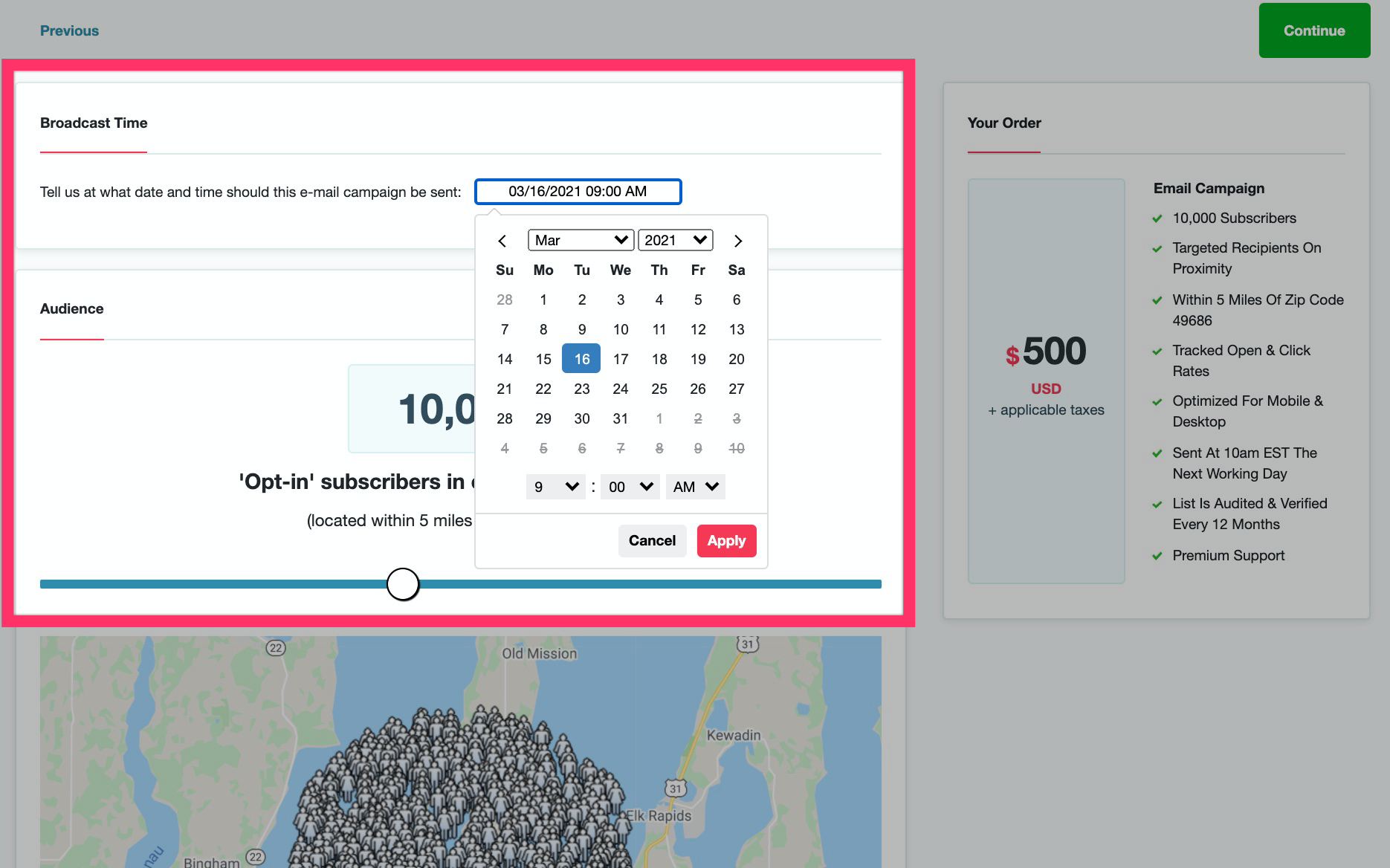 Take the slider down to 1000 or 2000 opt in local subscribers ideal for smaller budgets or based on the radius of the event from the zip code you can increase the reach of the events marketing.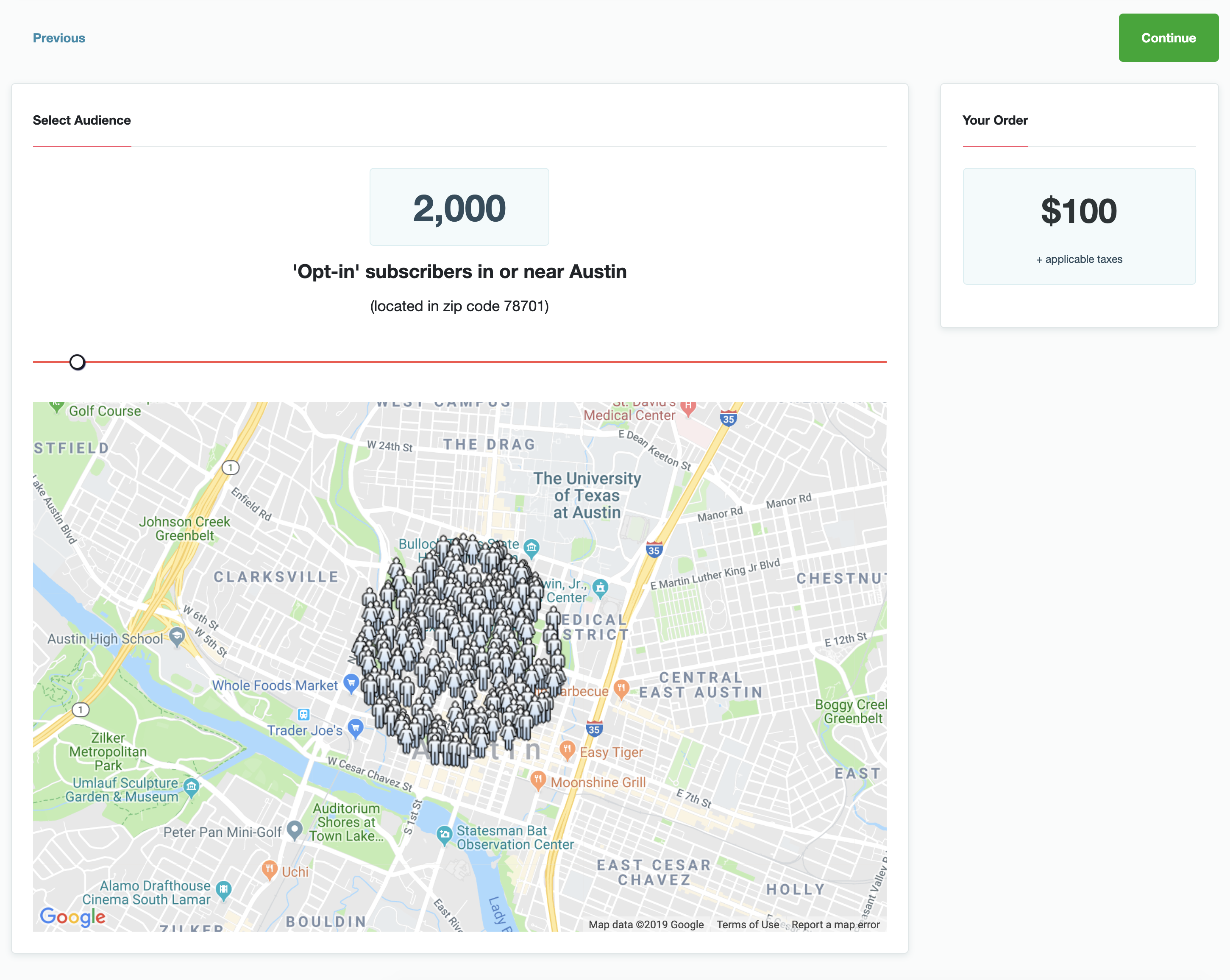 EnterpriseMail - looks specifically at the location of your event based on zip code and the 'occupations' relevant to people you'd like to target to attend your event. Occupation targeting really understands the fact people will travel for business events such as conferences, trade shows and exhibitions but we also appreciate the importance of local business events.
Local Business Events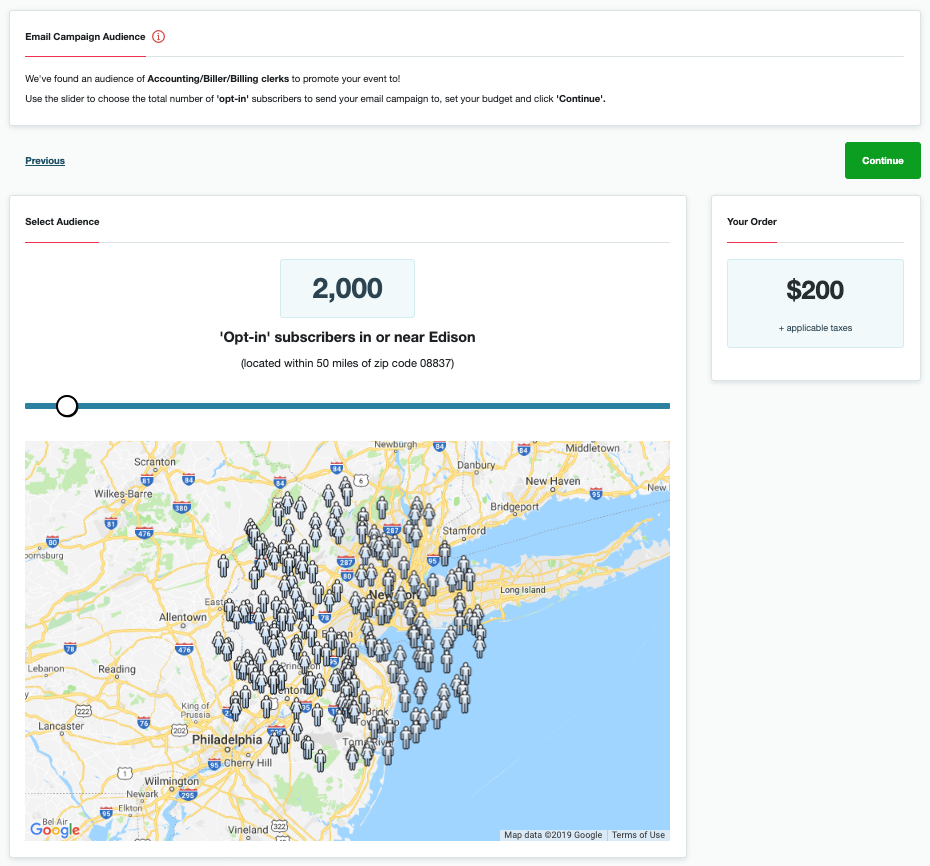 National Business Events - Light Reach
National Business Events - Heavy Reach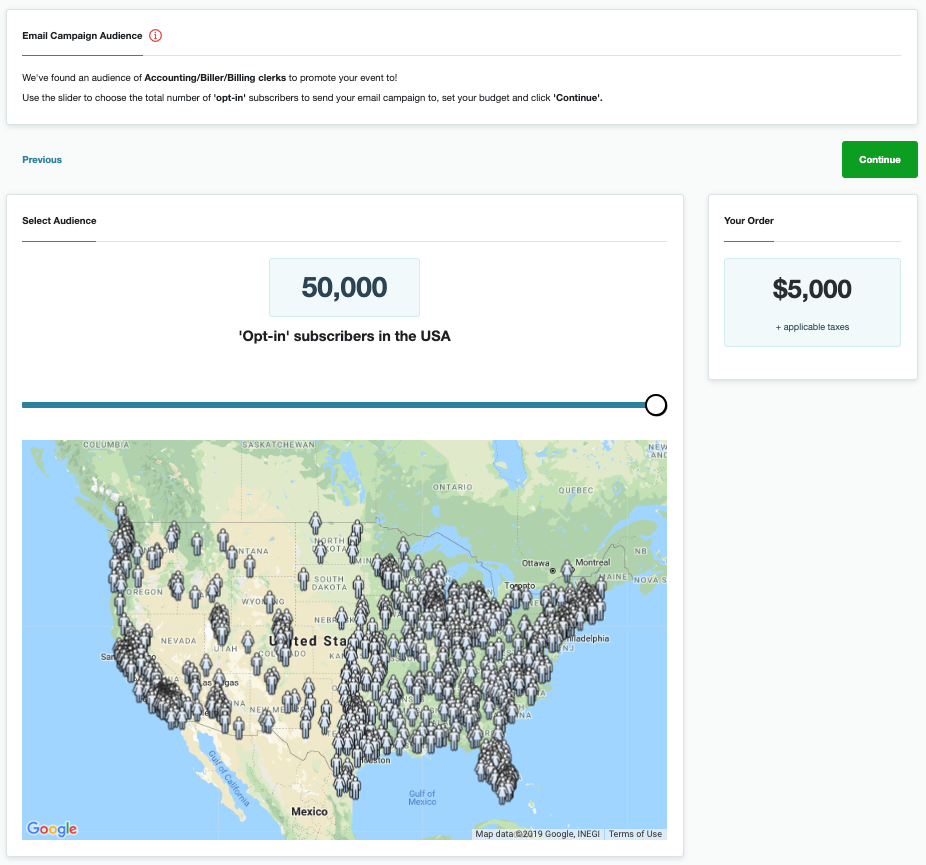 Once you have the perfect distance and budget decided, simply continue.
Step 3 - Secure Checkout
In the final step, simply make a payment using a debit or credit card. Your campaign will be scheduled and sent within 24 hours.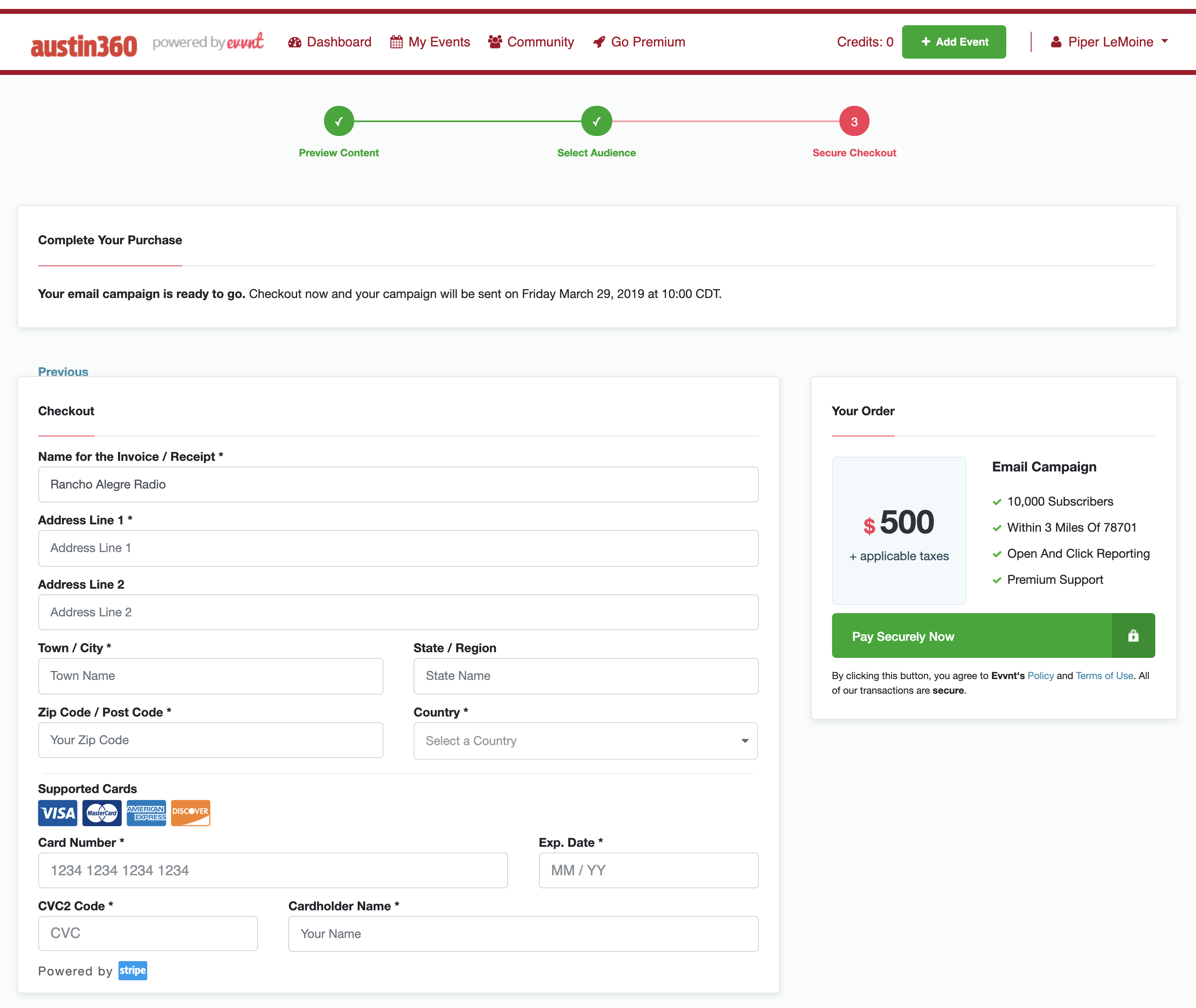 __________________________________________________
Your Email Marketing Campaign Report
Once your event has been dispatch we report on the total subscribers the emails been sent to, open rates and clicks for each event directly on the Event Report.
Simply Effective Event Marketing - in 3 clicks.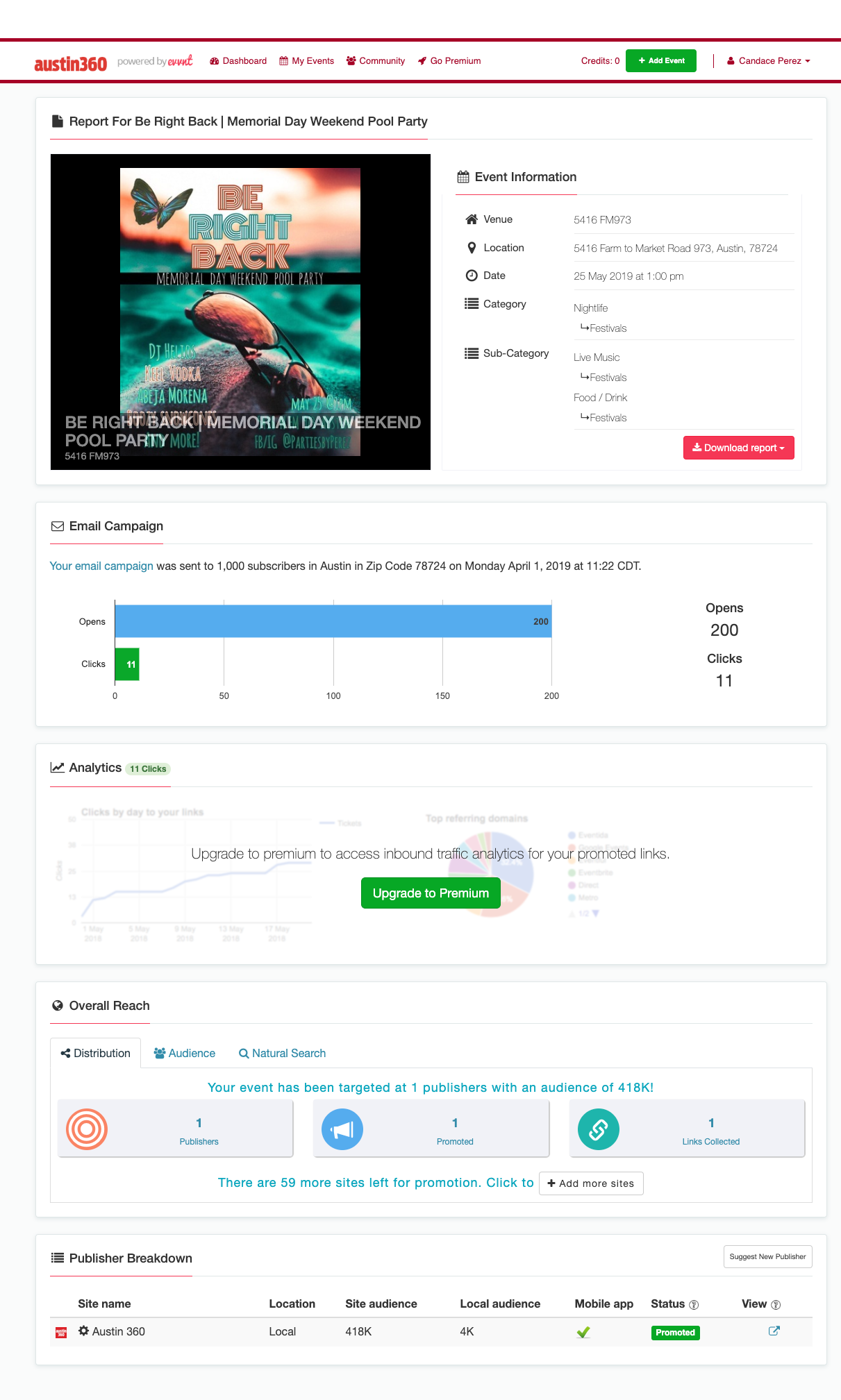 You can even use email and syndication marketing together

For email Q&A - here
Signup, login https://app.evvnt.com or submit an event today at https://evvnt.com/