You can add links to your event submission so your potential customers can easily find out more about your event. You can add URLs such for your social media pages, your website, videos, and your ticket sales page to direct potential attendees to the right spot for accurate and up-to-date information.
Links
Our 'Links' section on the Quick Form allows you to add one URL that will be linked in the button at the top of your event page. The goal here is to provide access to an information or ticket purchase page for your event. If you want to sell tickets online but don't have a way to do that, you can create your own ticket sales page with Evvnt Ticketing.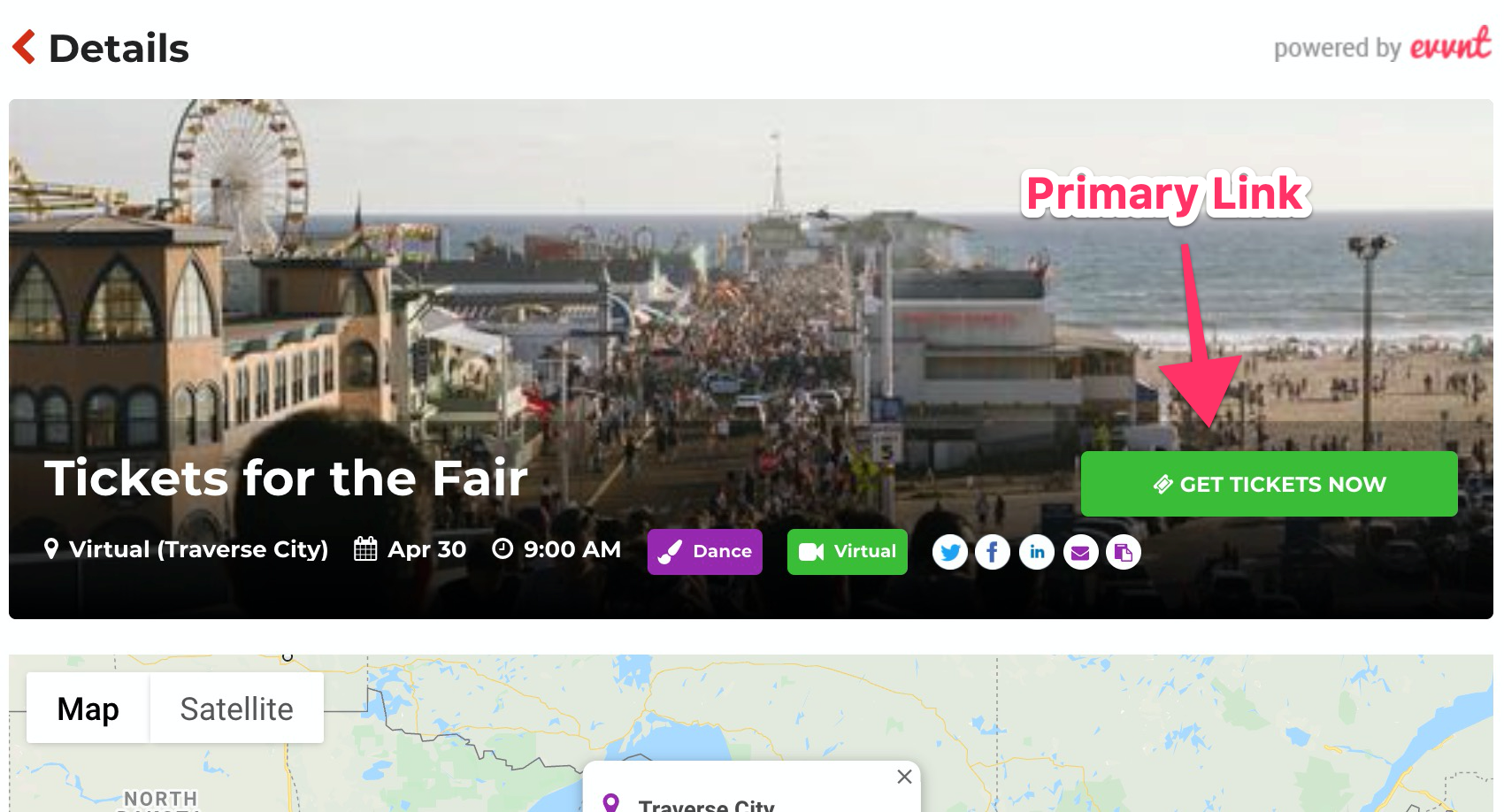 Your primary link will always be the link shown at the top of your event page and be the link used if you purchase a premium email promotion.
I don't have a URL!
Not all sites require a URL to post your event. If the site requires a URL and you do not have a URL related to your event then feel free to enter the URL of the site that hosts the calendar, e.g. evvnt.com/events.
More than one link?
Maybe your ticketing page is separate from your main event website, and you'd also like to share your social media links. In this case, you can use the Advanced Form to add more than one link. When you add more than one link in your event, you will be asked to set a primary link. This link will be most likely to be clicked on as it will appear with the main image as a button (see image above).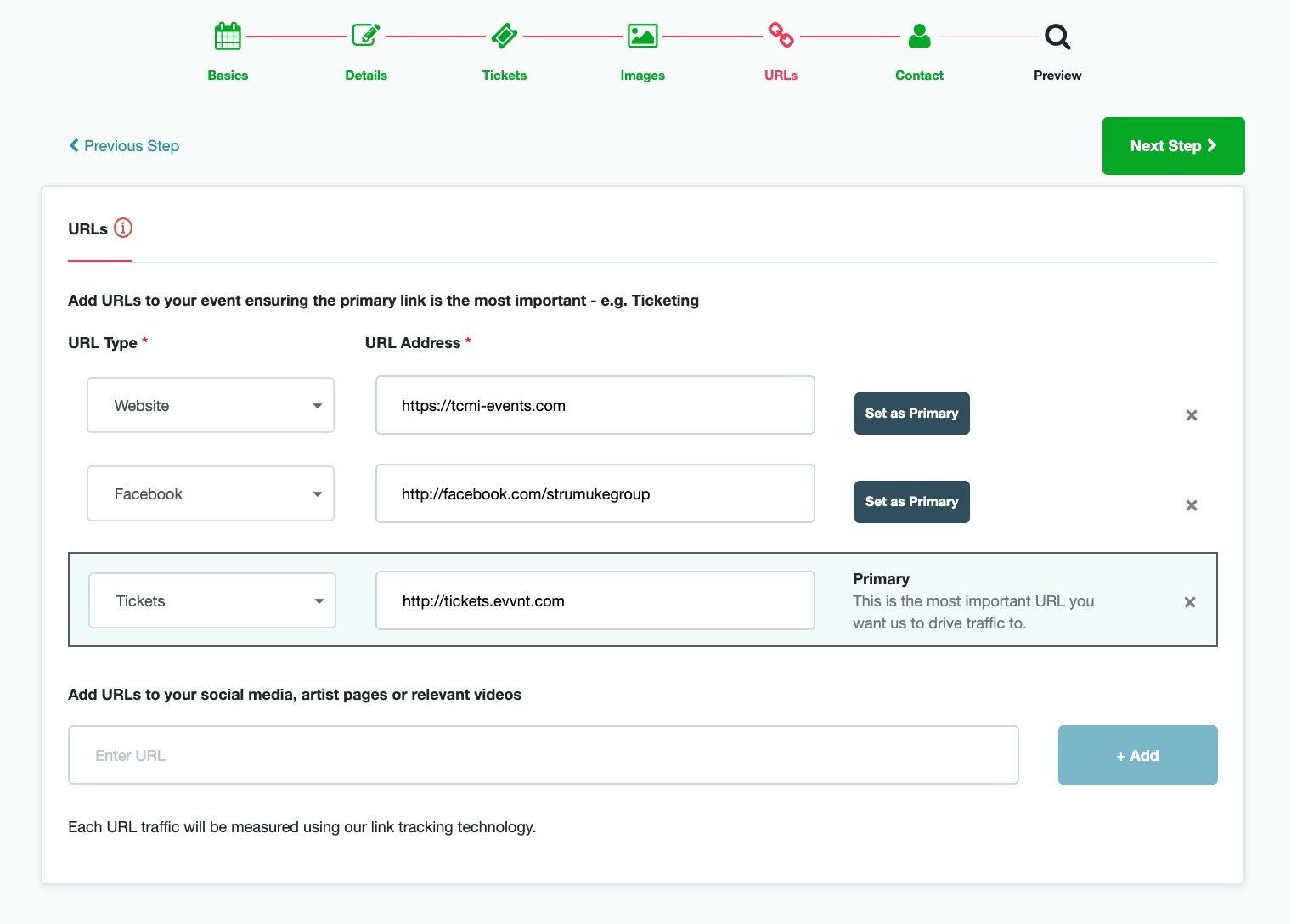 URL Type
Once a URL is entered, our system will automatically select the type. You can also select the type of URL from the dropdown. This choice will determine how the URL appears on the event details page When you have one link, it will appear as a button along with the main image. When you have more than one link, the links that are not the primary link will appear in the Contact section on the event details page.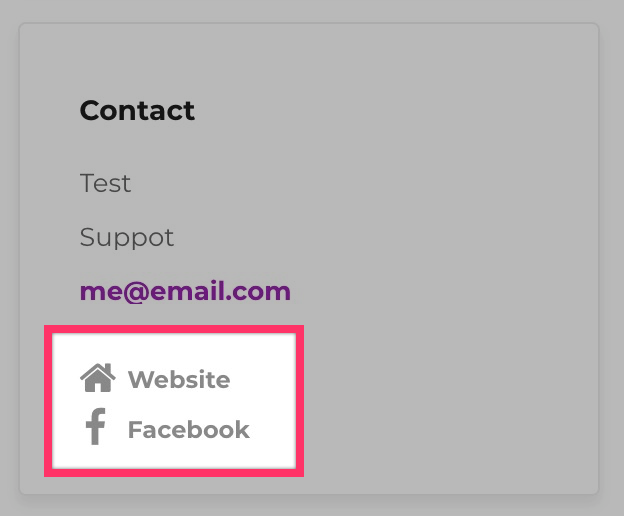 More Tips for Links
Please be aware that some publishers only accept one link, so the first link (primary) on the submission will be your default url link in this case, so do ensure your first link is the most important page to direct traffic to e.g. your website, your tickets page.
Alternatively, if you do not have a website or ticketing page, we have other options that you can pick to direct traffic to, including social media pages.
Use the links section to manage your potential event attendees journey to finding out more about your event. If your business or brand has a thriving Twitter feed or Facebook page these channels may be more beneficial for you to aim your audience at.
You can add as many links as you chose to, however, we recommend you keep this simple with just one or two links and you will see a better focus of web traffic.
If you require more advise on which url links will benefit your event promotion please get in contact with our support team by sending a request from this page, or use the chat option here or in the event form!