When you submit your event to any calendar in our network you will have immediate access to our promotional tools. Simply enter the title for your event, a category, and a location. From that, we can present the best possible options for your promoting event. Some of these options include:
Post for Free
A free event will post to one calendar based on location and category. The event page can list links and contact information related to your event. The event will be listed in the "Promoted Events" list on one calendar before the event starts. If you post your event for free, you will still have the option to upgrade it to a premium event later. Free events also have access to our Email Campaign feature.
Syndication for Premium Events
Post your event to dozens of local, national, and global sites with a click! Syndicating in our network immediately puts your event on the screens of thousands that browse their local events calendars daily. Also, syndication will boost your event in search results making it easy for potential attendees to find accurate event information.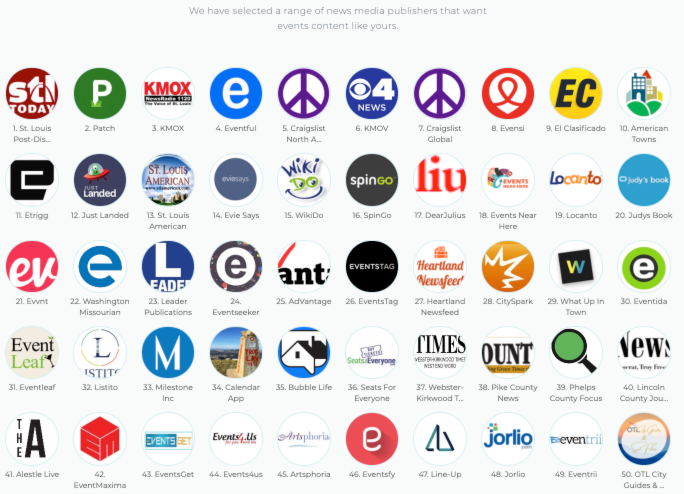 Upgrading to a premium event will syndicate your information across our network of calendars and your event will be posted to relevant event listing sites. Once you've submitted your event, you'll have access to your report. This report highlights important information about how we're promoting your event.
Promote via Email
Immediately after your event is submitted is an option to "Promote Via Email". An email will be automatically generated from your event submission with the option to edit, change and preview the email. You just choose your audience, and our system will target recipients based on interest and location. Within moments you can reach 1000 to 500k consumers from our audited and verified list of emails. Soon after it is sent, your event report will show 'opens and clicks' data from the email campaign.

Featured Positions on our Calendars
Your premium event will be featured at the top of the calendar to which you submitted your event. This will make it the first thing viewers see when they are browsing the local calendar. Featured events will also appear in the various widgets that your local publication features on various pages on their site, and may appear in other digital marketing items sent out by the publication, including email newsletters and content widgets on a variety of relevant pages on a publication's site.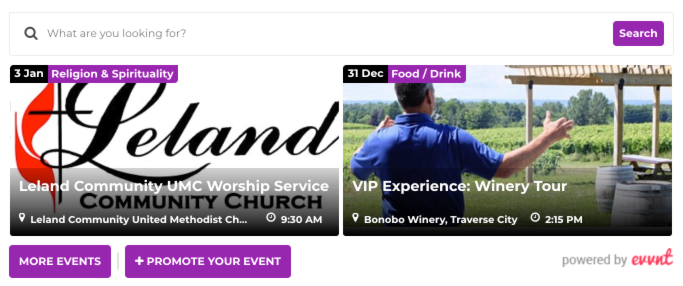 Print Pages in Local Publications
Making your event a premium event gives you a quick and easy way to include your event in your local paper's print pages. If your host publication has a printed paper, then your premium event will be included in print pages in advance of the event. Several of our partners use our full-color event print pages, and in those cases your event will show the submitted image for featured placement on those print pages.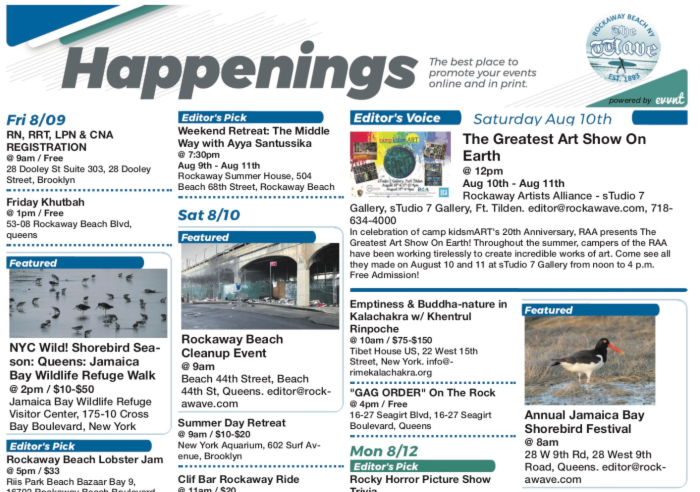 Ticketing Sales Online
With our full-featured ticketing system, you can create a ticketing page to accept payment for tickets online. Whether it is an online or live physical event, you can take payments online and our system will email tickets to the paying customers. Start selling tickets today for free by submitting your event and selecting the option to sell tickets with Evvnt Ticketing.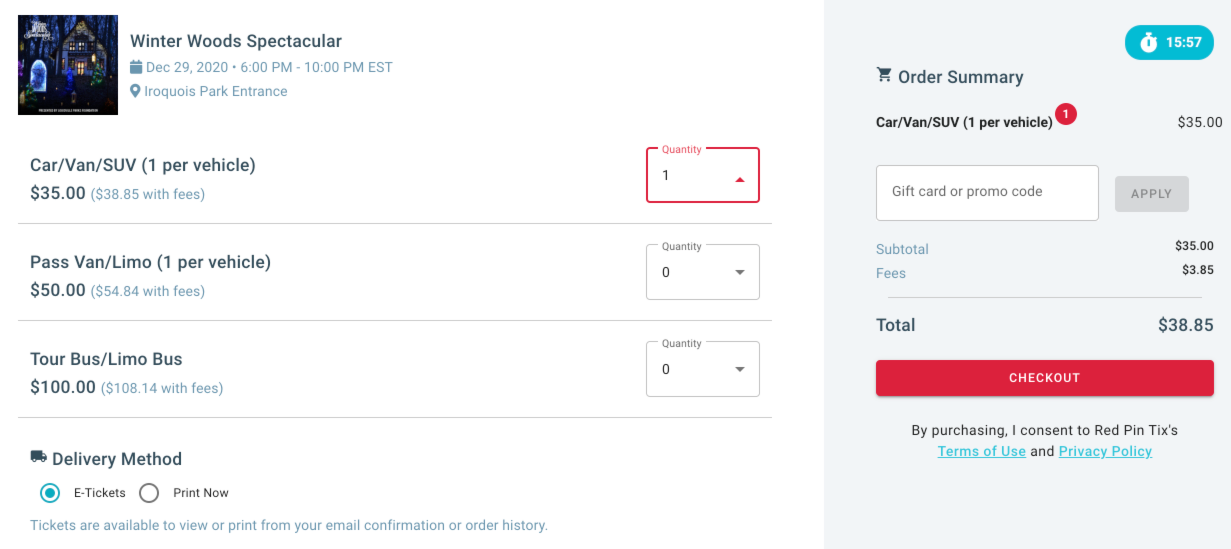 Progress Reporting
When you promote your event as a premium event, we track all of the clicks and views on all of the sites reached via our syndication network. Learn more about how our reports work.