If you have had a change to your credit card being used for payment for packages on your account, you can add a new payment method by processing a payment on any outstanding invoices.
Step #1: Log in to your account at app.evvnt.com.
Step #2: Navigate to the top-right corner of the page and use the drop-down menu on the account name, and select Packages.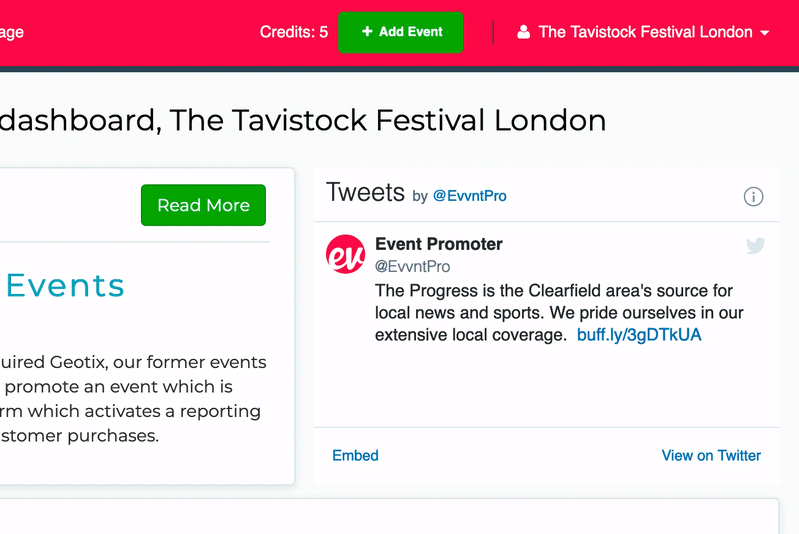 Step #3: For any active item with a past due invoice, click on "Last Invoice" and select "Pay". You may also use the "Rebook" option if the item is inactive or complete.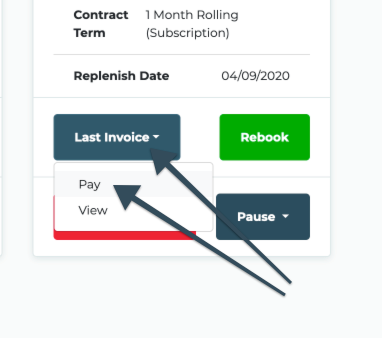 Step #4: Enter the new payment information and process the payment for it to save to your account.