If you would like to pause on your events promotion credits, and your current subscription has been active for at least the past three months, you will see an option to "Pause" the active subscription for up to 3 months.
To pause a subscription package, log in and navigate to the 'My Account' area at the top right side of the page and select the 'Packages' page. Alternatively, you can click here to access your packages page. On the Packages page you will see each package associated with your account.
Be sure to locate your Active Premium Subscription. If it is active subscription and has been so for at least 3 months, then the "Pause" button is available to start a 1, 2, or 3 month pause.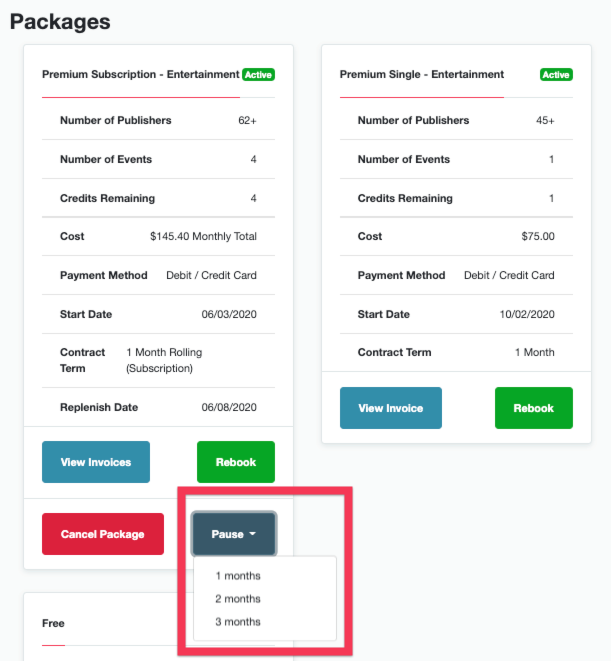 Pausing the subscription will stop invoices and credits from being added to your account during the pause period. After the pause period, your subscription will resume as normal. After you have paused your subscription, you will be able to pause again only after your subscription has been active again for at least three months.