We do not allow duplicate events and here are the reasons from them being stopped and you seeing the screen below.
Duplicate events title on the same day.
Same events on multiple calendars.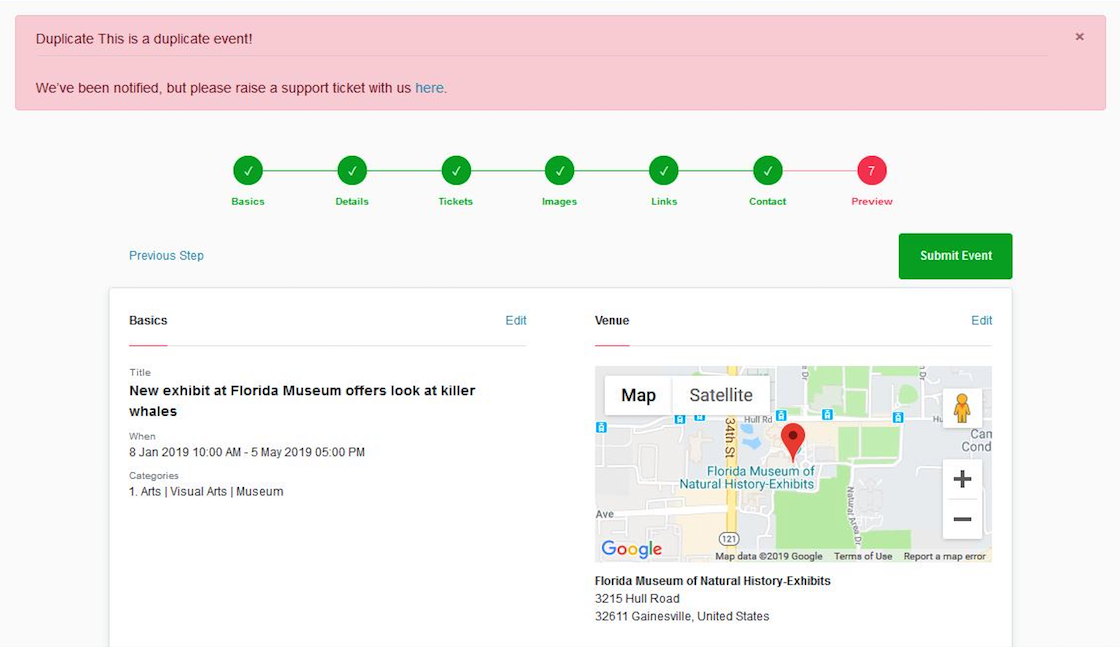 Our system is designed to have one version of the event that can then be shown in multiple calendars. Your event can be posted to multiple locations by upgrading to a premium event. Then, our system will automatically place your event on calendars in the area of your event, as well as boosting search engine ranking of the event by submitting it to a large variety of national and special interest event sites. Learn more about how you can utilize our variety of Promotions with Evvnt... It's more than just one Calendar!