Post your event to dozens of local, national, and global sites with a click! Syndicating in our network immediately puts your event on the screens of thousands that browse their local events calendars daily. Also, syndication will boost your event in search results making it easy for potential attendees to find accurate event information.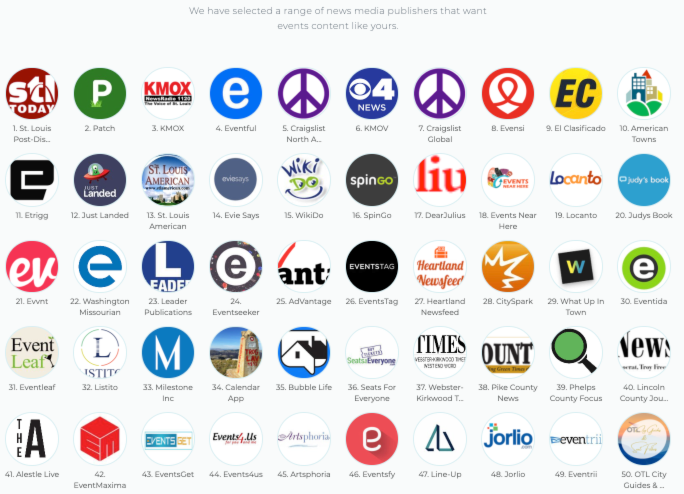 Upgrading to a premium event will syndicate your information across our network of calendars and your event will be posted to relevant event listing sites. Once you've submitted your event, you'll have access to your report. This report highlights important information about how we're promoting your event.
Step One: Login to your account where you can view your dashboard.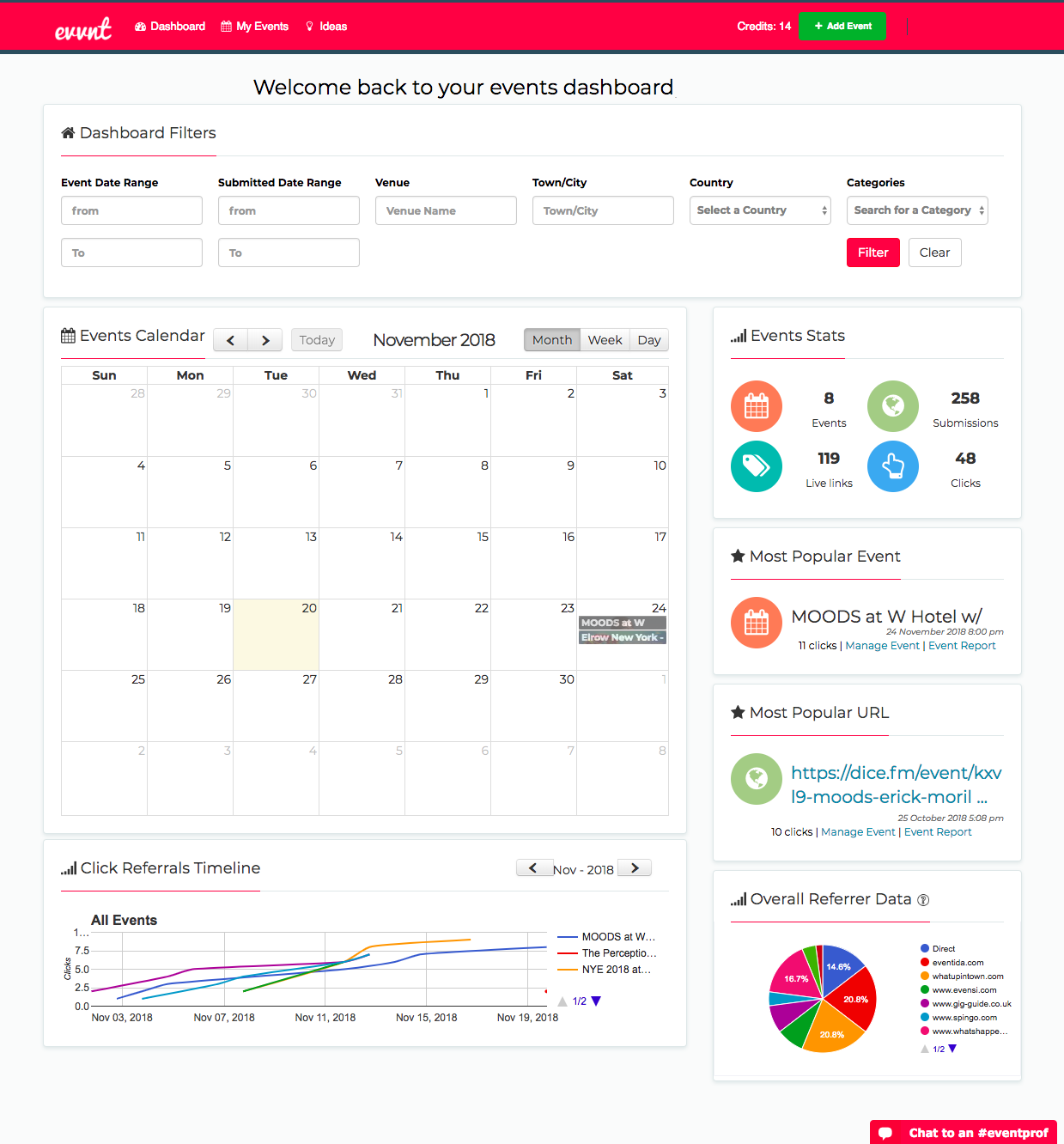 Step Two: Click on "My Events" to see all the events you've submitted. If this is your first event, there will only be one.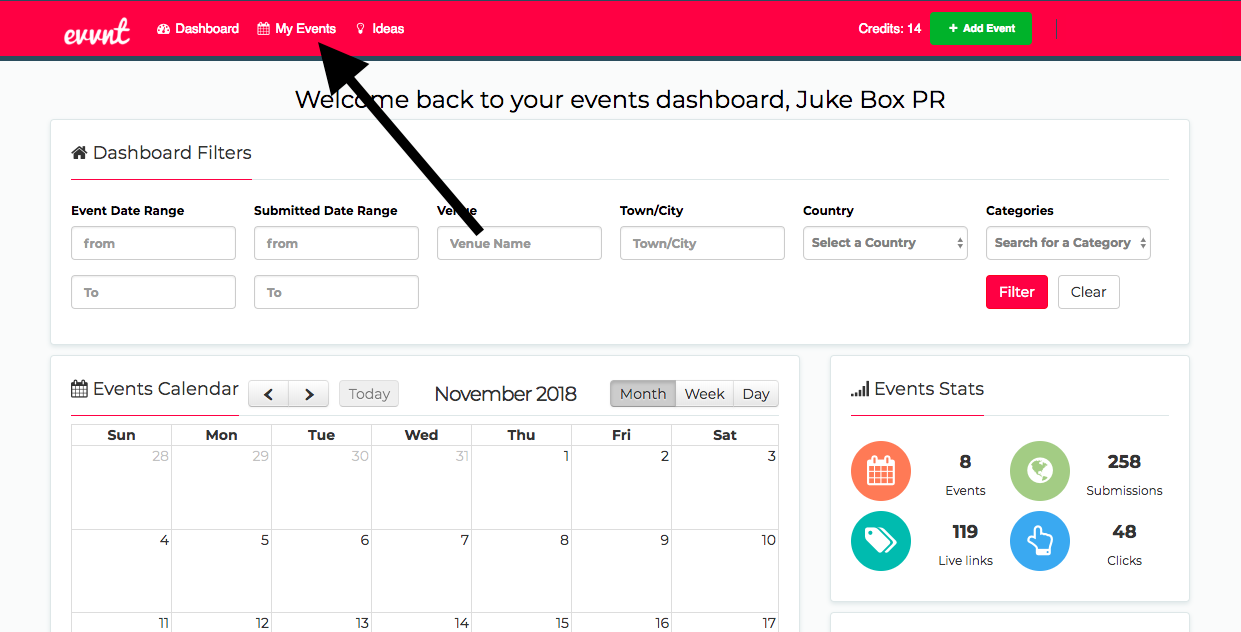 Step Three: Once at the list of your events, choose the event you'd like to see the report for.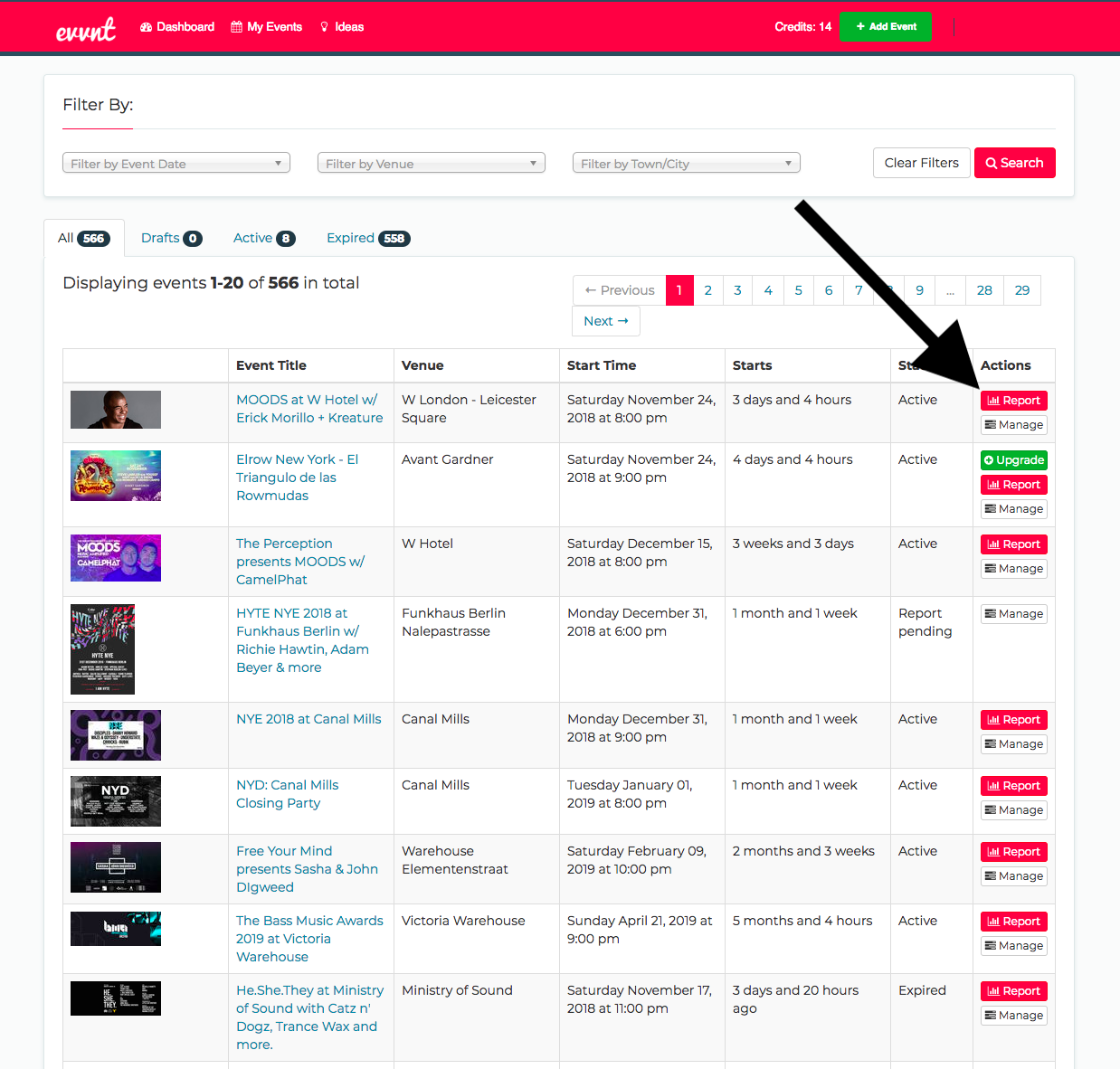 Step Four: This will take you to your full report.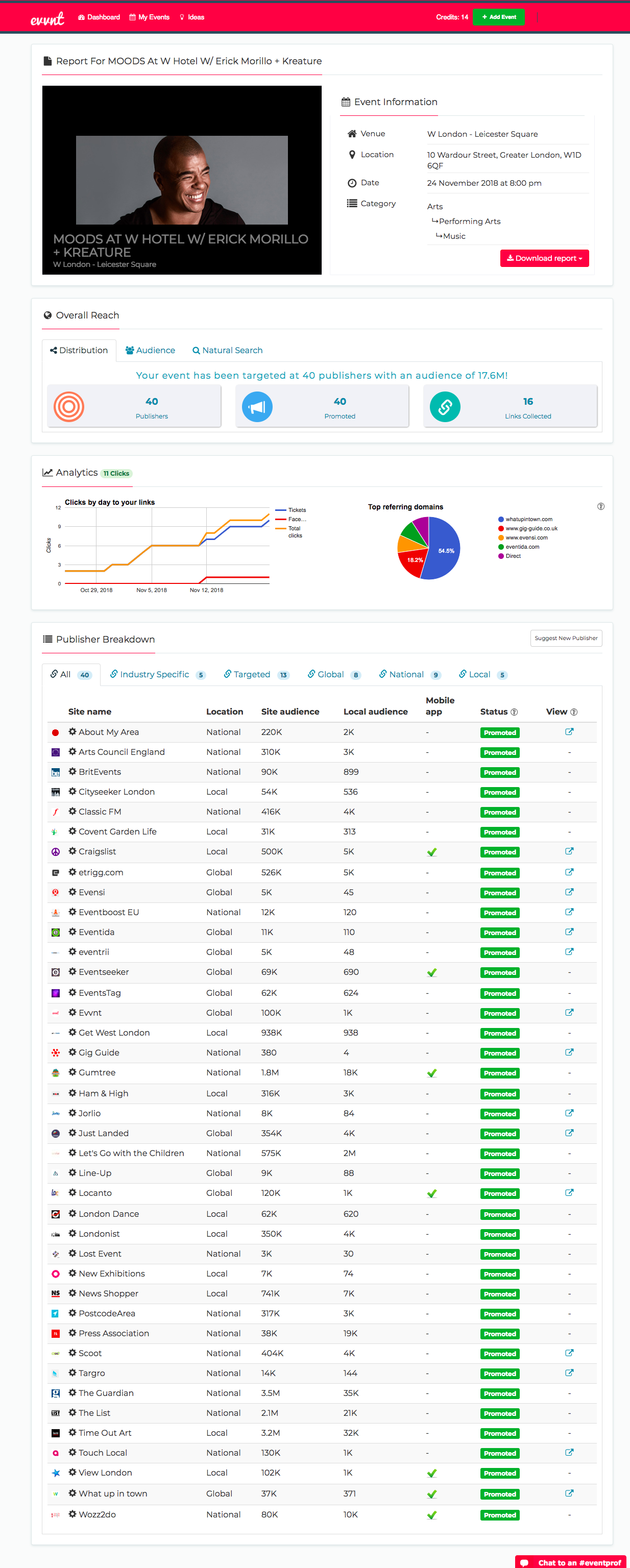 Step Five: At the top of the report you'll see all your event information.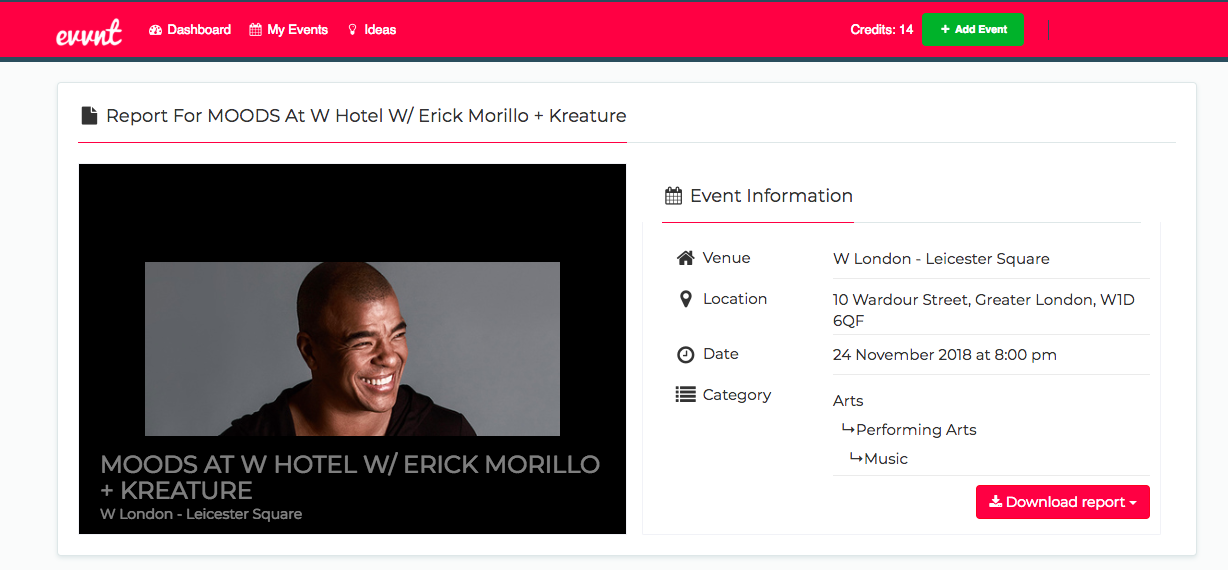 Step Six: You're also able to download your report in a PDF or XLS version.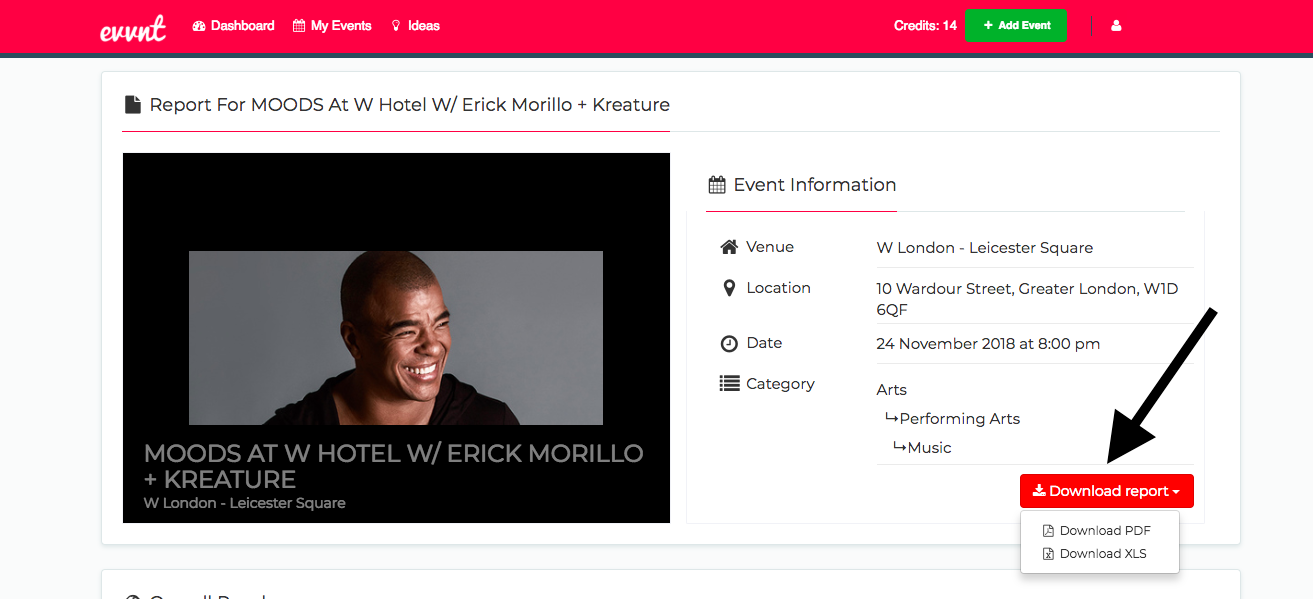 Step Seven: The Distribution section of your report shows you the publishers we sent your event info to, how many promoted or added your event to their calendar, and how many links to those postings we collected within the first 72 hours of the submission of your event.

Step Eight: The Audience section shows how many total viewers there are on the distributed sites, the number of local views of the sites, and how many apps we distributed your event to.

Step Nine: The Natural Search section allows you to view your event in different search engines. our goal is to create and list SEO friendly content due to the fact that the majority of people use search engines to find events.

Step Ten: The Analytics section tracks the number of clicks your event listings has had using the website or websites you provided us in your form submission.

Step Eleven: Your Publisher Breakdown shows the total number of sites we've submitted your event to as well as the breakdown of types of sites.

Step Twelve: If you notice there's a site you'd like to be on but isn't on your list, click Suggest New Publisher to let us know.

Step Thirteen: Below this is the list on all the sites we've submitted your event to. This highlights you site name, the locational reach of the site, site audience, the audience of the site, if the site has a mobile app, and the promoted links.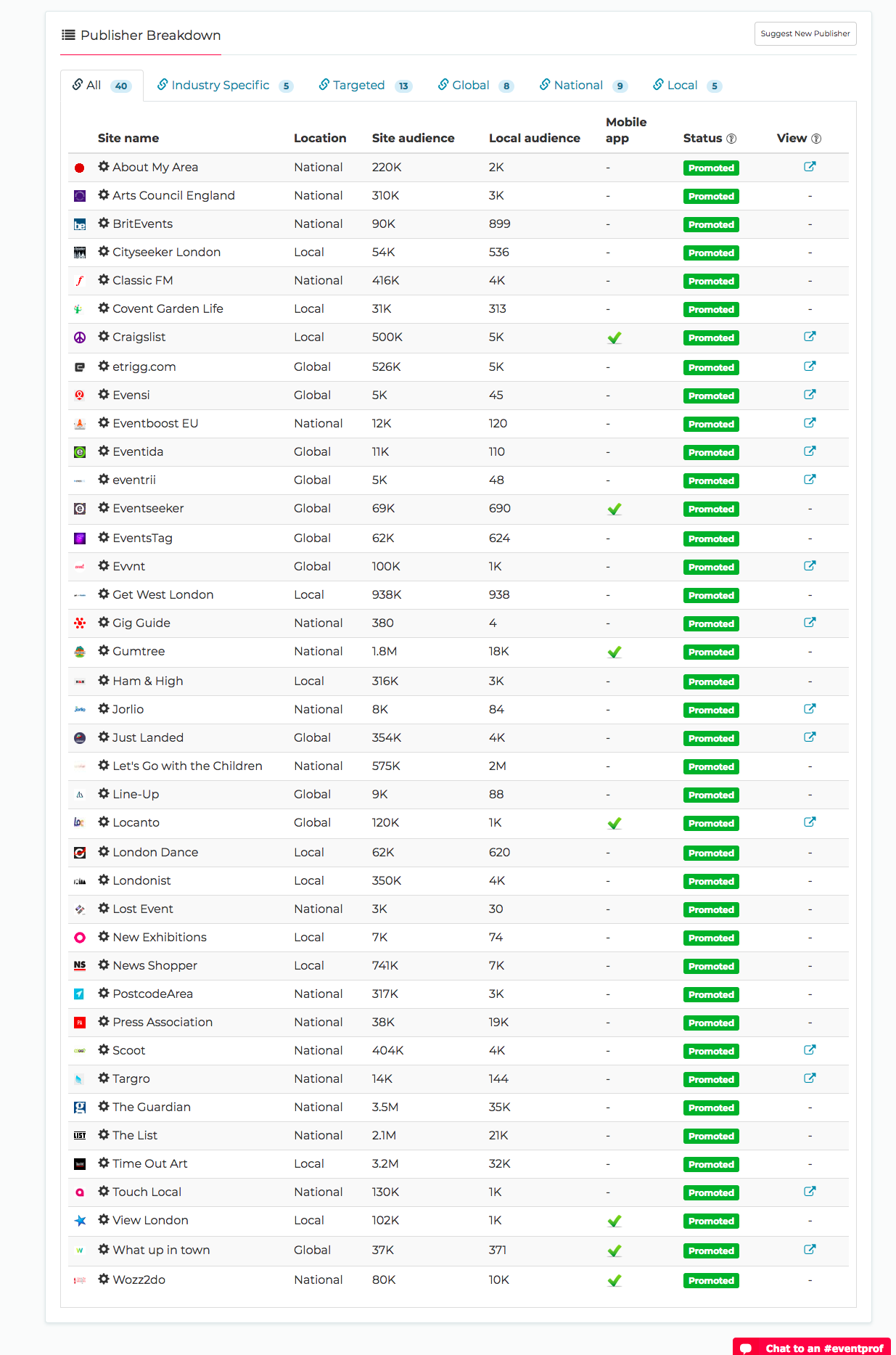 Step Fourteen: Under View you can see the links we've collected during the 72 hour timeframe after submitting your event. They are clickable and allow you view the listing on that site.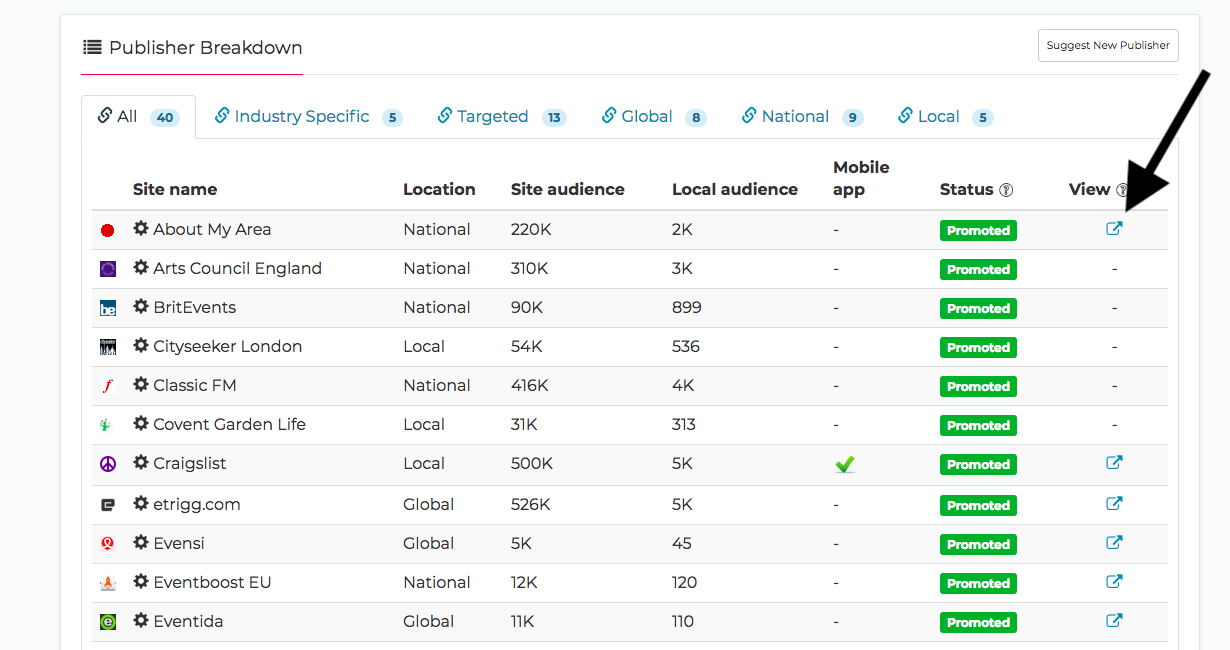 That's it! Now you know how to read your report and see what we're doing to promote your event.