Post your event to dozens of local, national, and global sites with a click! Syndicating in our network immediately puts your event on the screens of thousands that browse their local events calendars daily. Also, syndication will boost your event in search results making it easy for potential attendees to find accurate event information.
Upgrading to a premium event will syndicate your information across our network of calendars and your event will be posted to relevant event listing sites.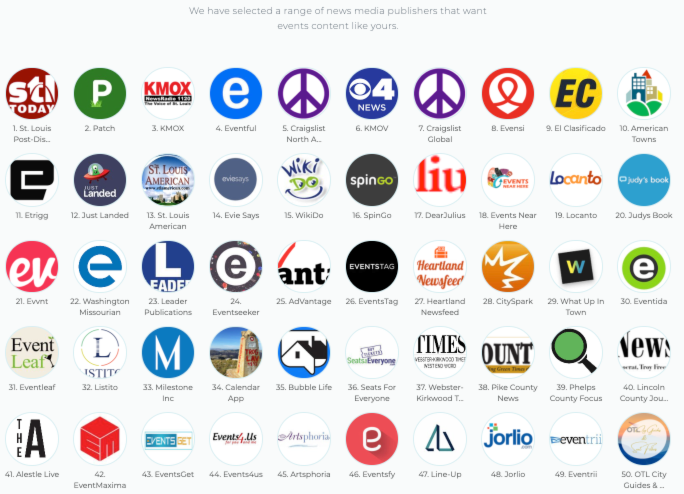 Submit Your Event
Article: How to Submit an Event
Start with any calendar powered by Evvnt to submit your event. Your location of your event must fall within the coverage area of that specific calendar if it is to be featured (see Location Warning).
Upgrading to Premium
Article: Upgrading to Our Premium Service
When you are finished with your submission, you will have an option to upgrade your event to premium. When selected, you will see the list of sites on which your event will be promoted. Your event will also be featured on the hosting site (the site from which you started your submission). See more about what it means to have a "Featured Event" in this article: Feature your event on calendars.
Access Your Premium Event Report
Article: How to View Your Event Report
Once you've submitted your event, you'll have access to your event report. This report highlights important information about how we're promoting your event and, with a premium event, you will have access to click analytics and a list of all the sites with links to where you site should appear.