You will only be able to make edits to a draft and not to a live event.
To edit a draft, you will have to first login to the dashboard and click on the 'Listings' tab.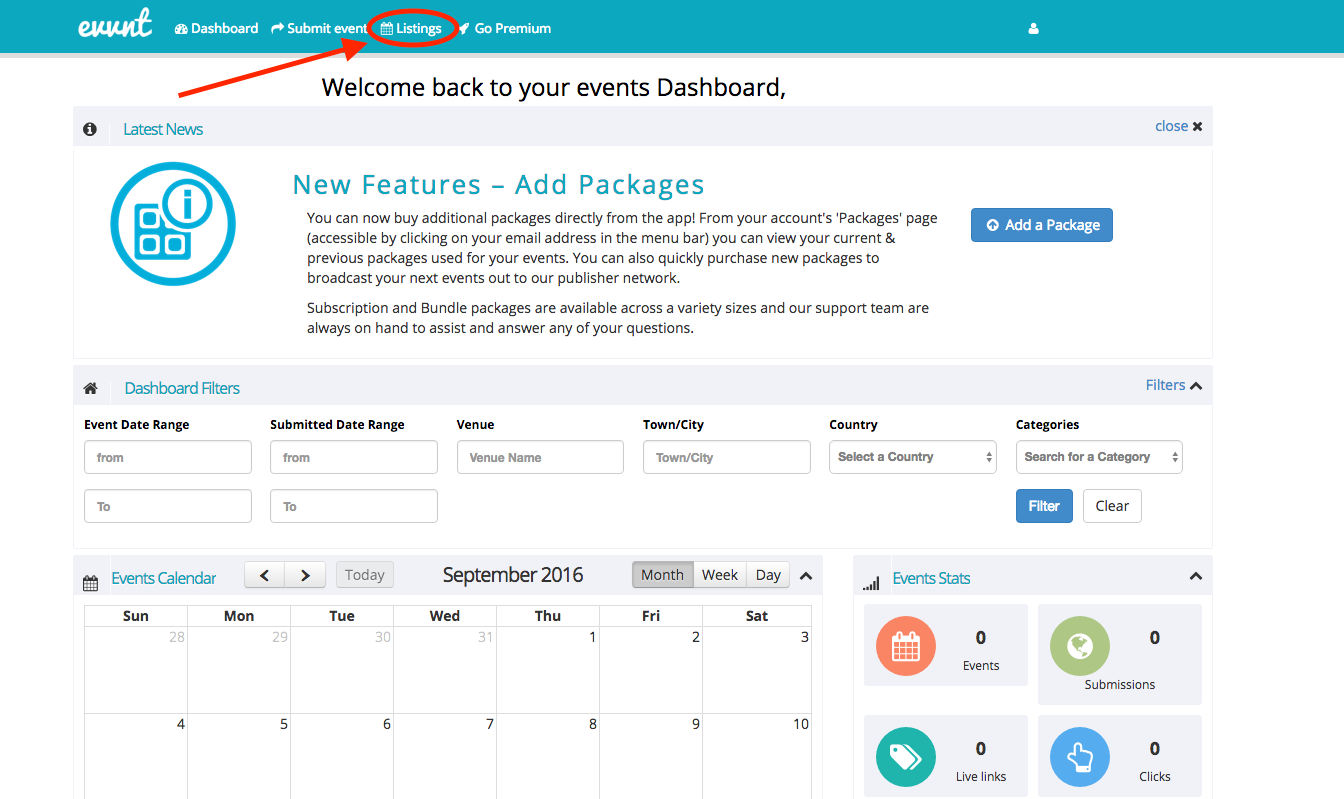 In the Listings view, you will be able to click on Edit and make any necessary changes before you are ready to submit.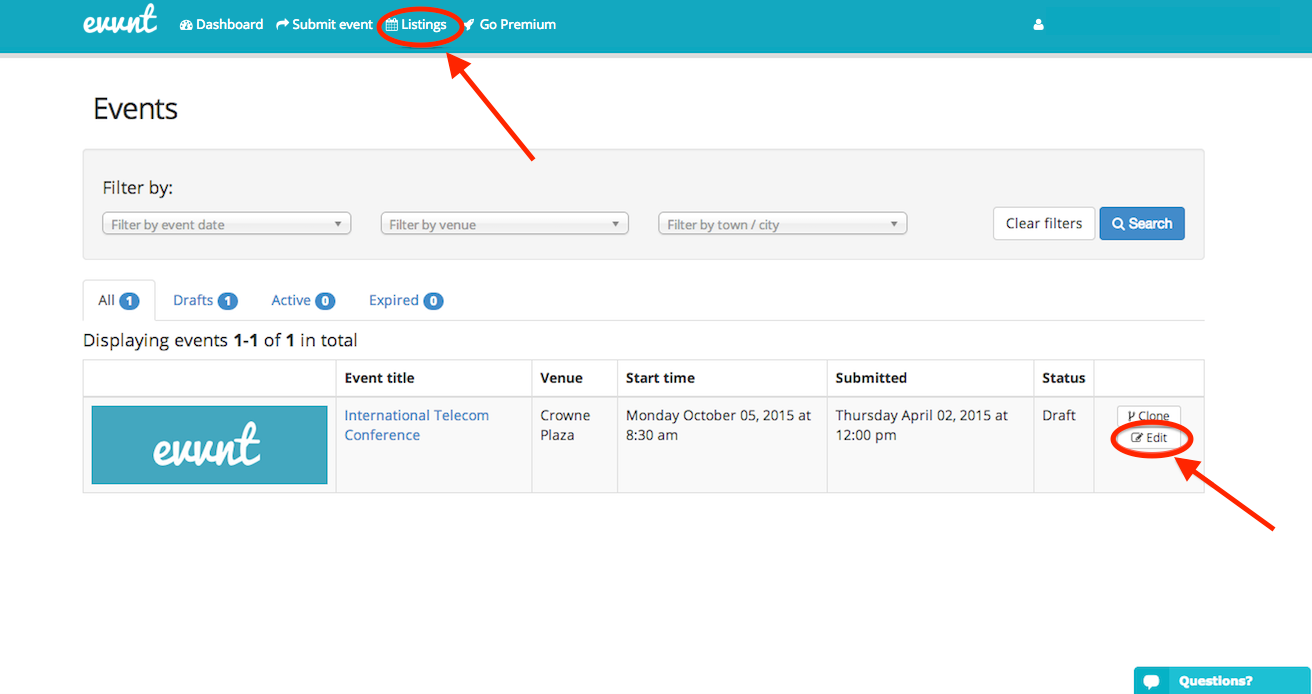 Remember that once you submit and your event goes live, you will be unable to make any changes yourself.
If ever it is really necessary, we do offer an editing service for evvnt subscription account holders. Unfortunately due to processing charges we have to charge a small fee for any edits we are required to make on live events to cover our processing costs.
Please also be aware that although evvnt accept edit requests, some publishers have editorial restrictions which may mean our event edit submissions cannot always be accepted after an event has been successfully promoted to their site. However, your event will be edited on all publishers sites we are able to access.
We do express that you consider your event content and imagery carefully before submitting for promotion to publishers, especially as we will be unable to amend changes or add additional content on some publisher sites once live.
The editing process can take up to 72 hours for completion.
Unfortunately we are unable to edit event content submitted via our Freemium tool.
Please contact our Client Services team for more information on editing an event.