You will now be able to make edits to a draft and 'live' event.

Event Postponed with a new date already confirmed (using edit) - If you have a new date scheduled for later in the year you can login go to "my events", click the event in question and "manage" then "edit" the content. You can then change the dates (and other aspects of the event details). Once you change the dates our publisher team are notified and this is distributed to the sites in the campaign and updated (where possible).
Event Postponed but awaiting a new date for the event (using edit) - What I would advise here, is that you go to the live event in question and use the "copy" feature, then you can create a "draft" of the event, leave it as such and use the cancel process (outlined below), to remove the original event listing.
Event Cancelled - You also have the option to "cancel" any live event, if it has been cancelled altogether or there is no new date and you would like to take it down. We then aim to remove the event listings from all sites (where possible) asap.
Step one: Login to the dashboard and click on the 'Listings' tab.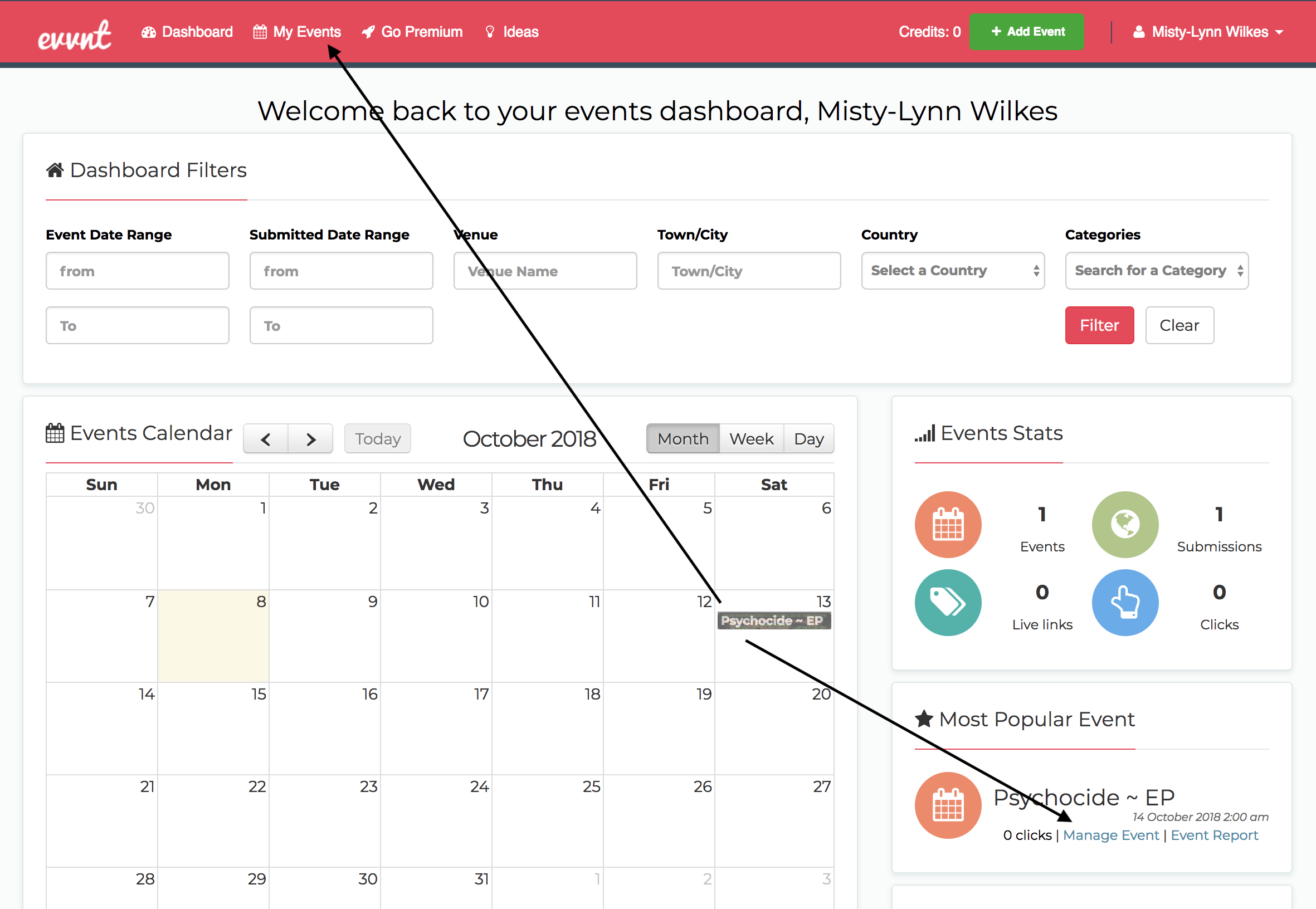 Step two: In the My Events view, you will be able to click on Manage and make any necessary changes before you are ready to submit.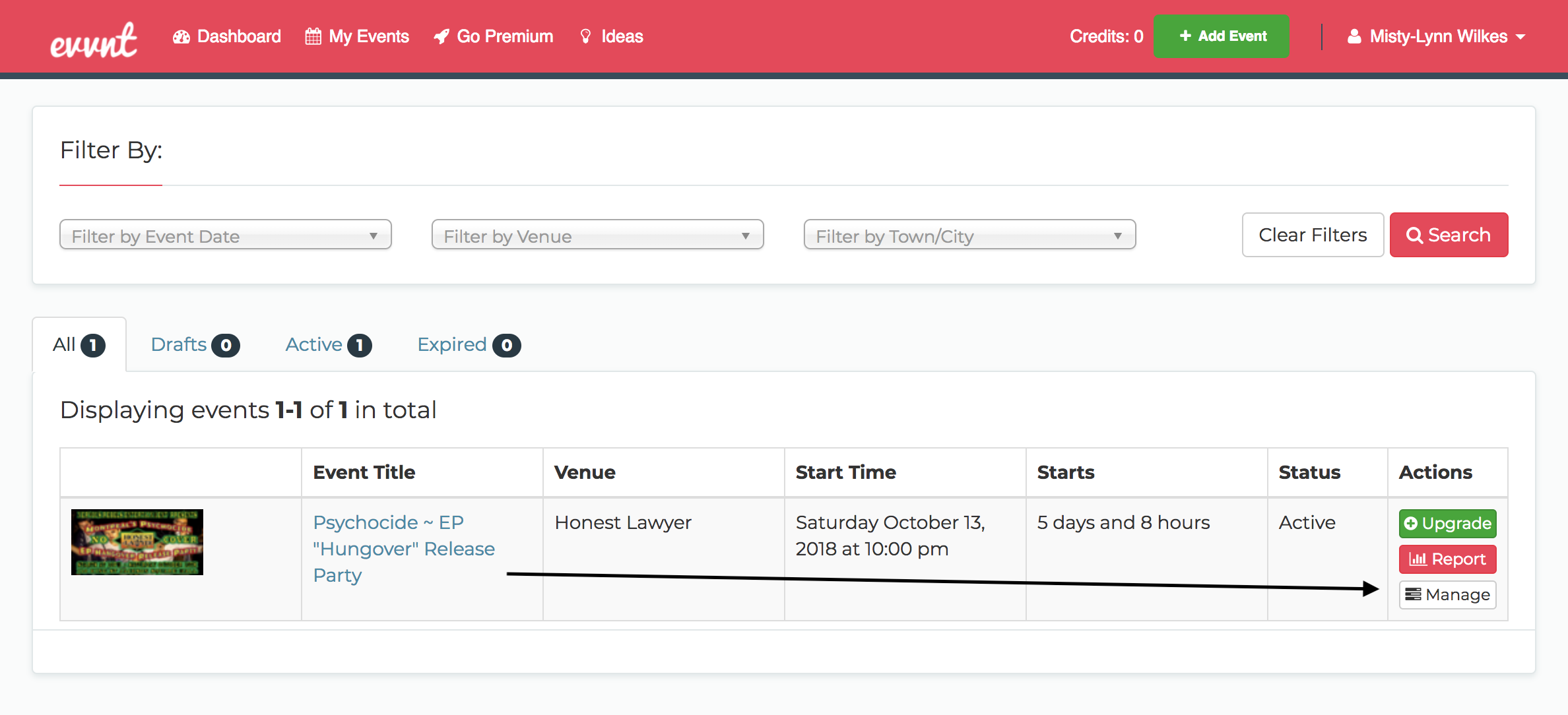 Step three: You can then choose to edit the event here