Make edits to a posted event - When you are logged in at app.evvnt.com, you can click on "My Events" and view the "Manage" page of any active, draft, or expired event. From there is an option to "Edit" the event.
Event cancelled? - You also have the option to "cancel" any live event, if it has been cancelled altogether or there is no new date and you would like to take it down. We then aim to remove the event listings from all sites (where possible) asap.
Step one: Login to the dashboard and click on "My Event".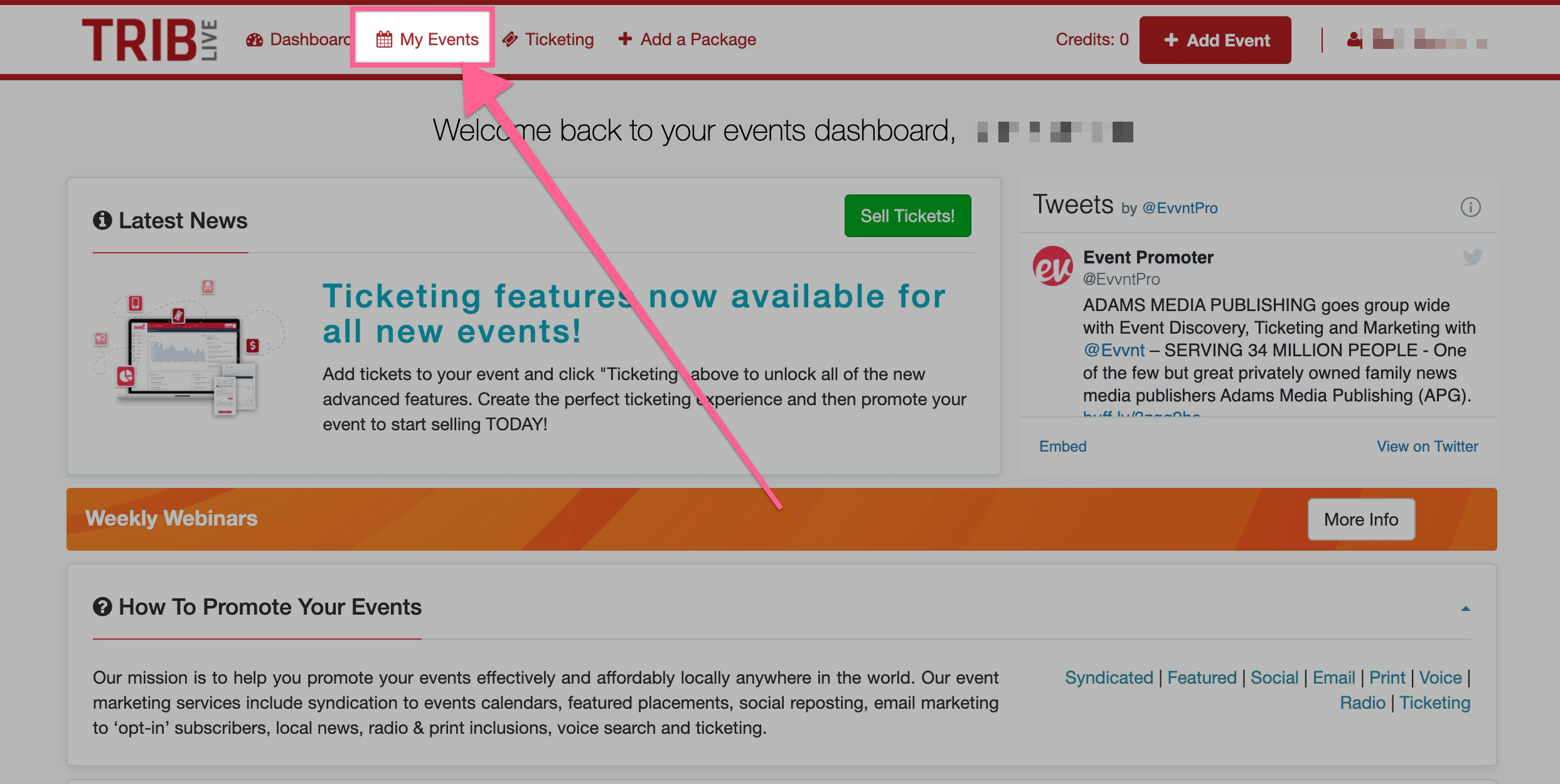 Step two: In the My Events view, you will be able to click on Manage and make any necessary changes before you are ready to submit.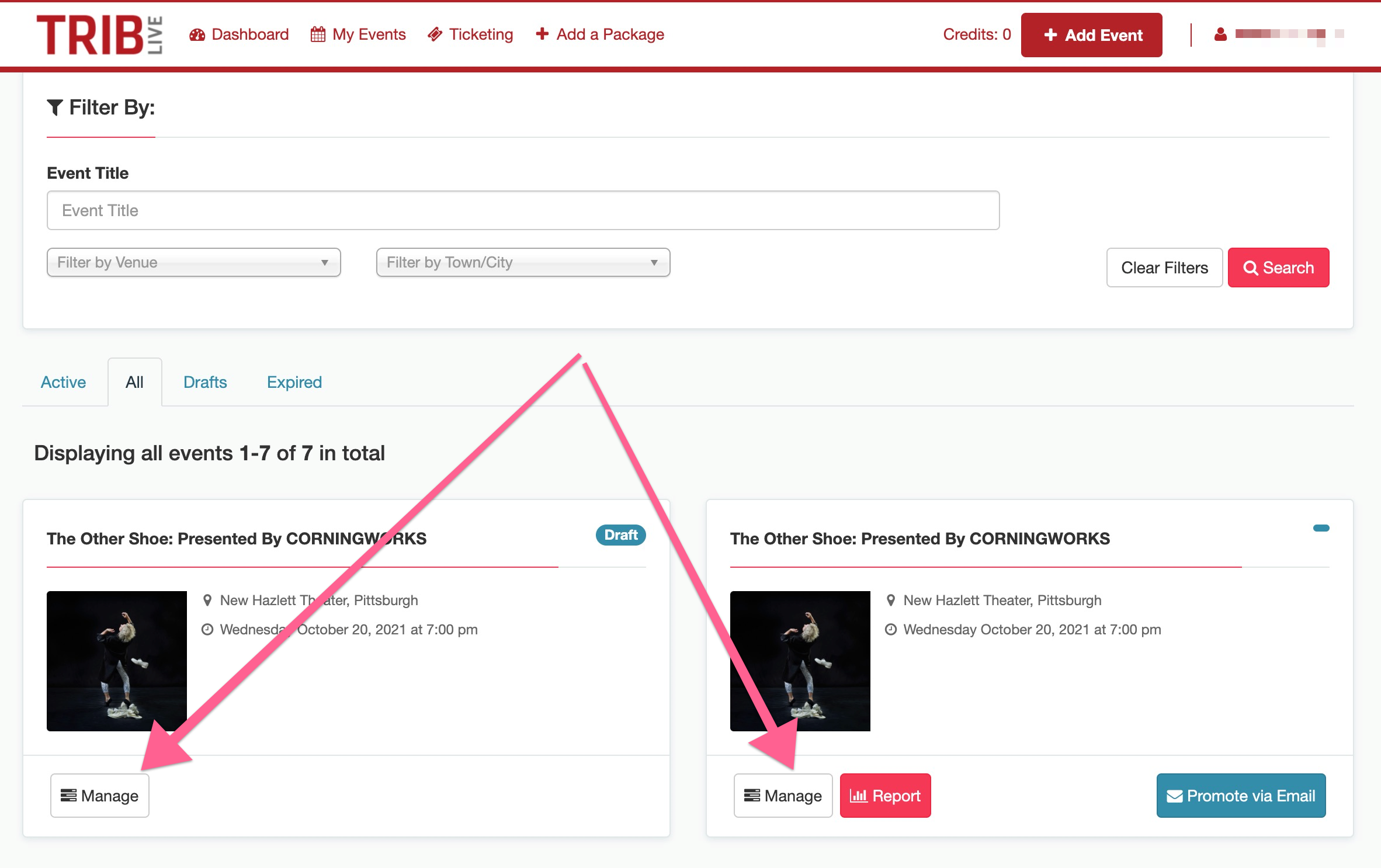 Step three: You can then choose to edit the event here