You will now be able to make edits to a draft and 'live' event.
Step one: Login to the dashboard and click on the 'Listings' tab.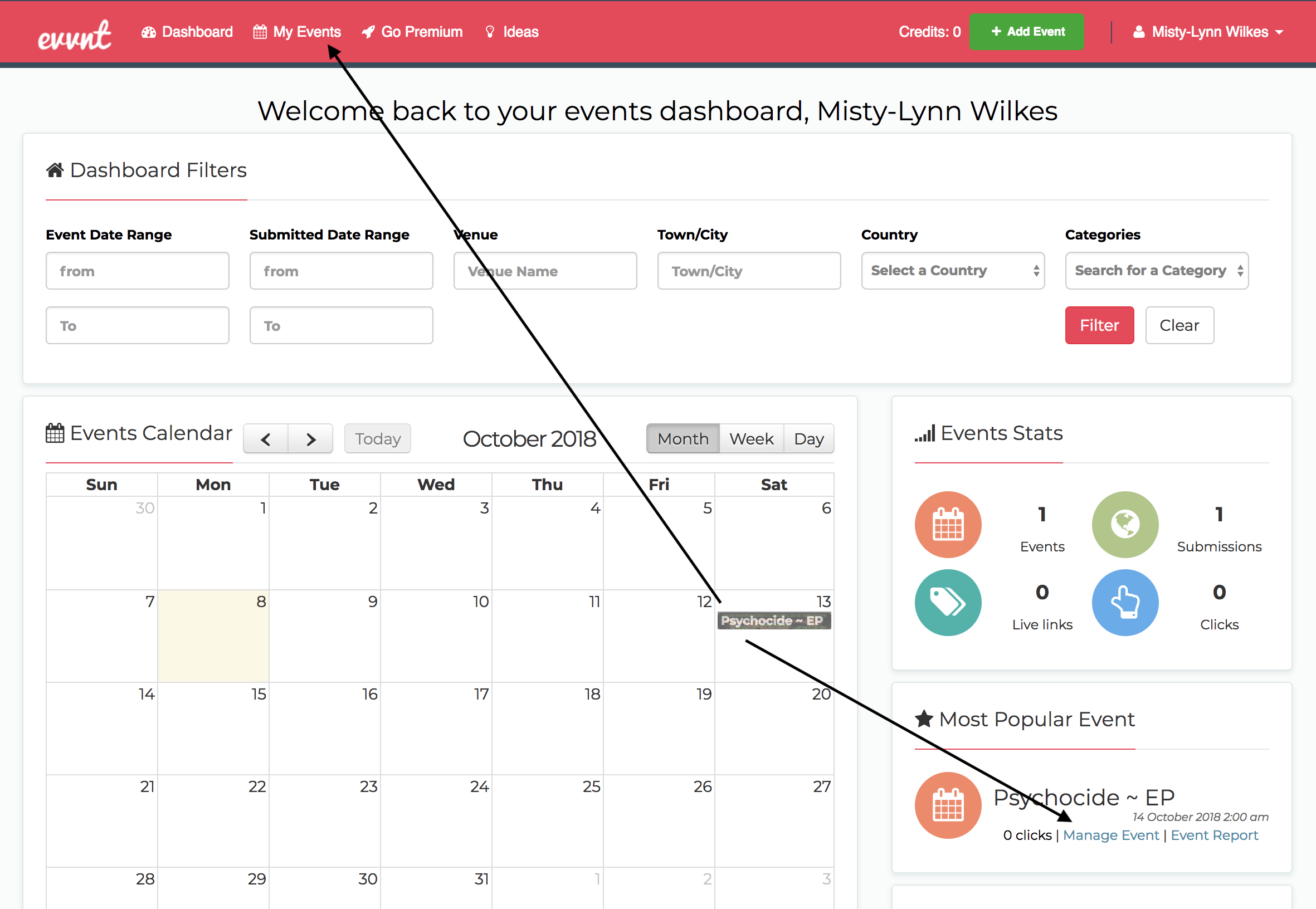 Step two: In the My Events view, you will be able to click on Manage and make any necessary changes before you are ready to submit.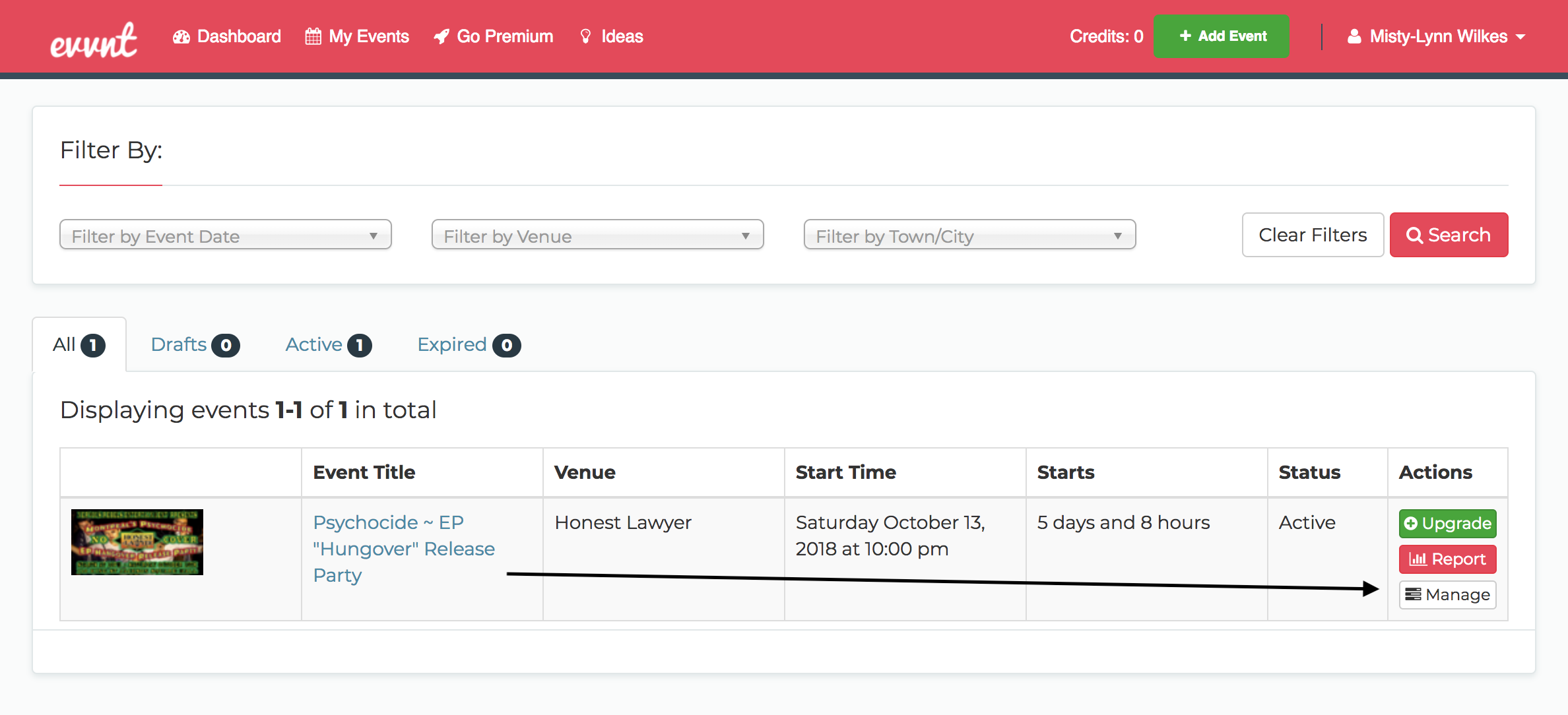 Step three: You can then choose to edit the event here