Make edits to a posted event - When you are logged in at app.evvnt.com, you can click on "My Events" and view the "Manage" page of any active, draft, or expired event. From there is an option to "Edit" the event.
Event cancelled? - You also have the option to "cancel" any live event, if it has been cancelled altogether or there is no new date and you would like to take it down. We then aim to remove the event listings from all sites (where possible) asap.
Step one: Login to the dashboard and click on "My Event".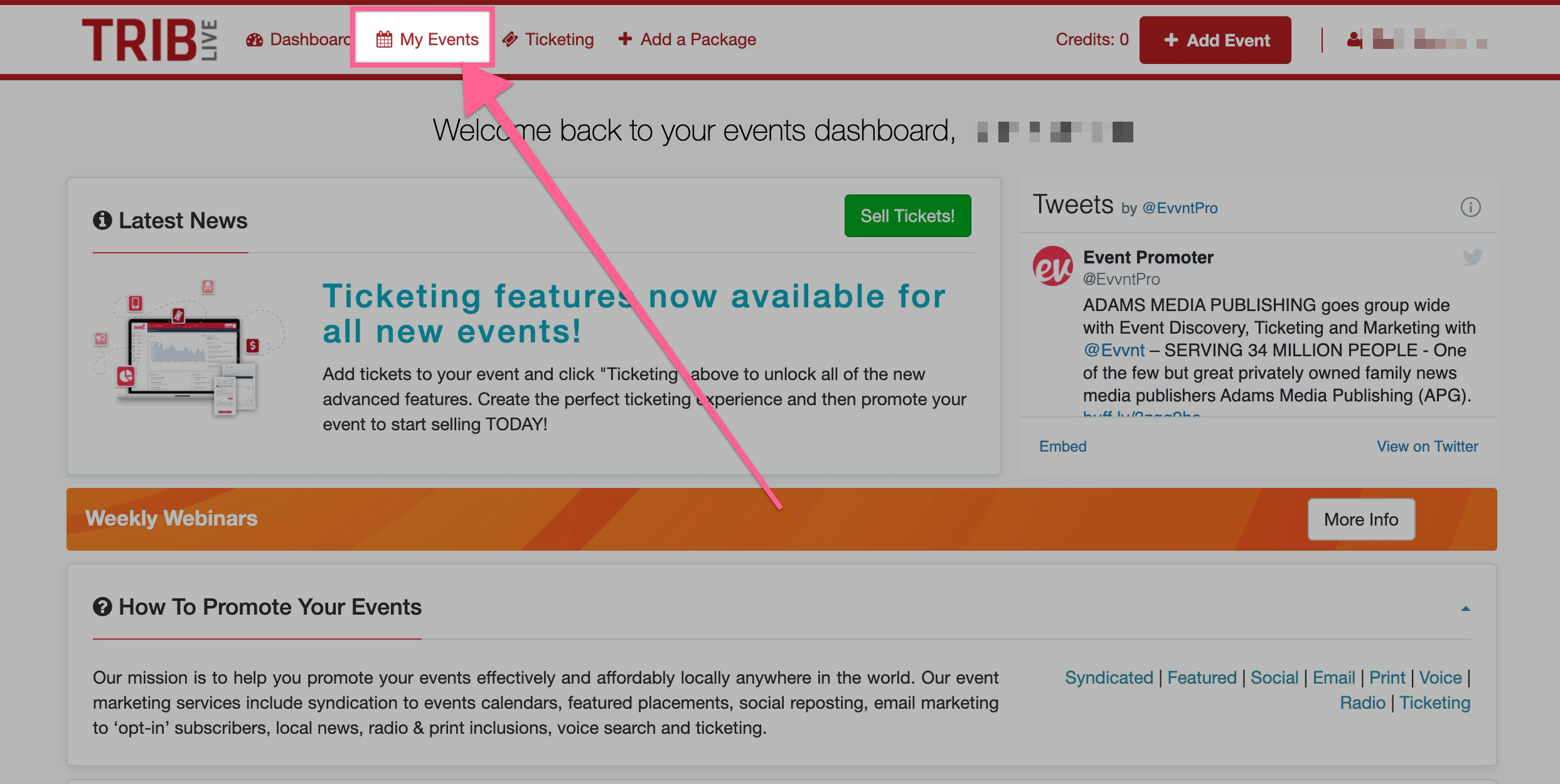 Step two: In the My Events view, you will be able to click on Manage and make any necessary changes before you are ready to submit.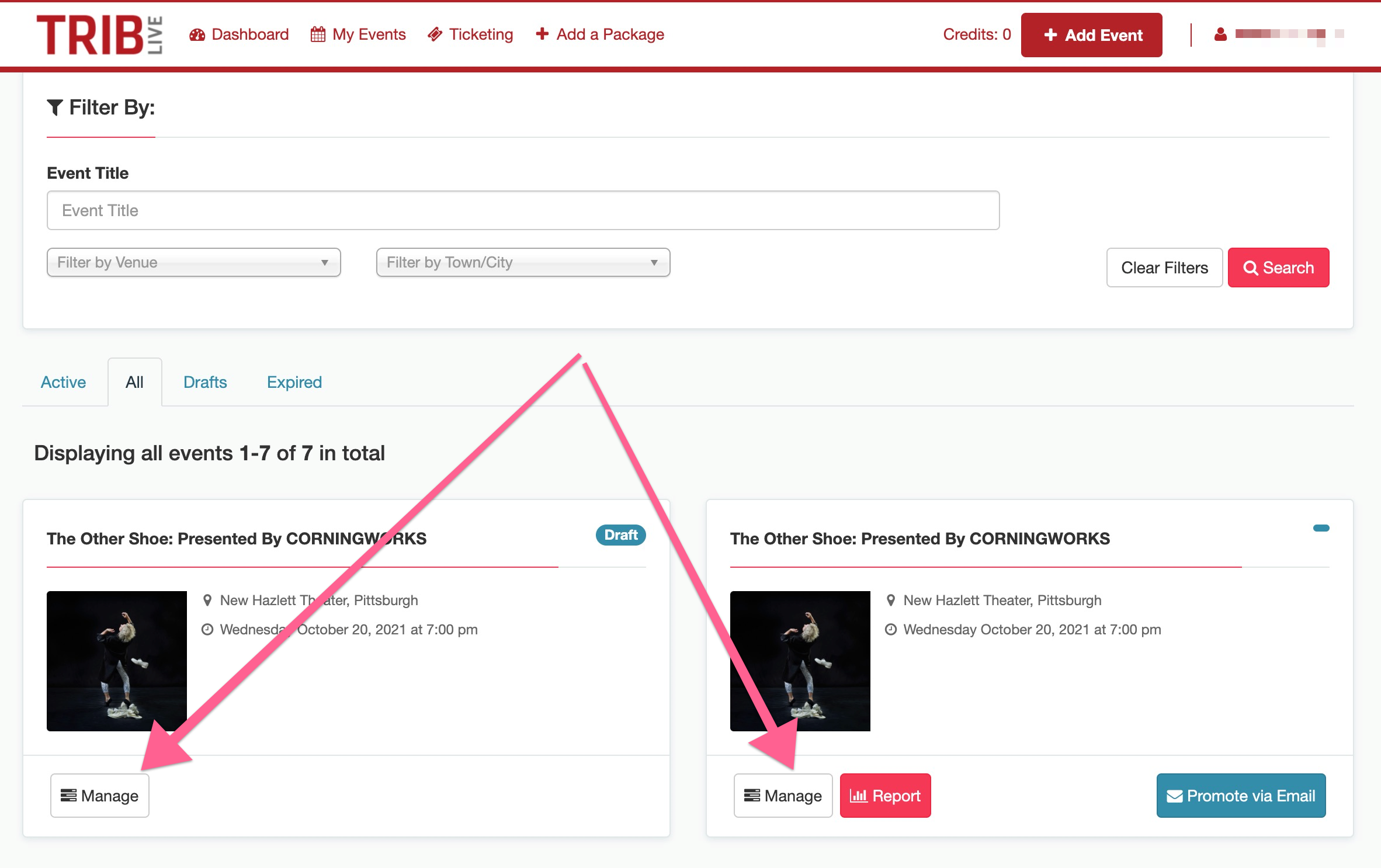 Step three: You can then choose to edit the event here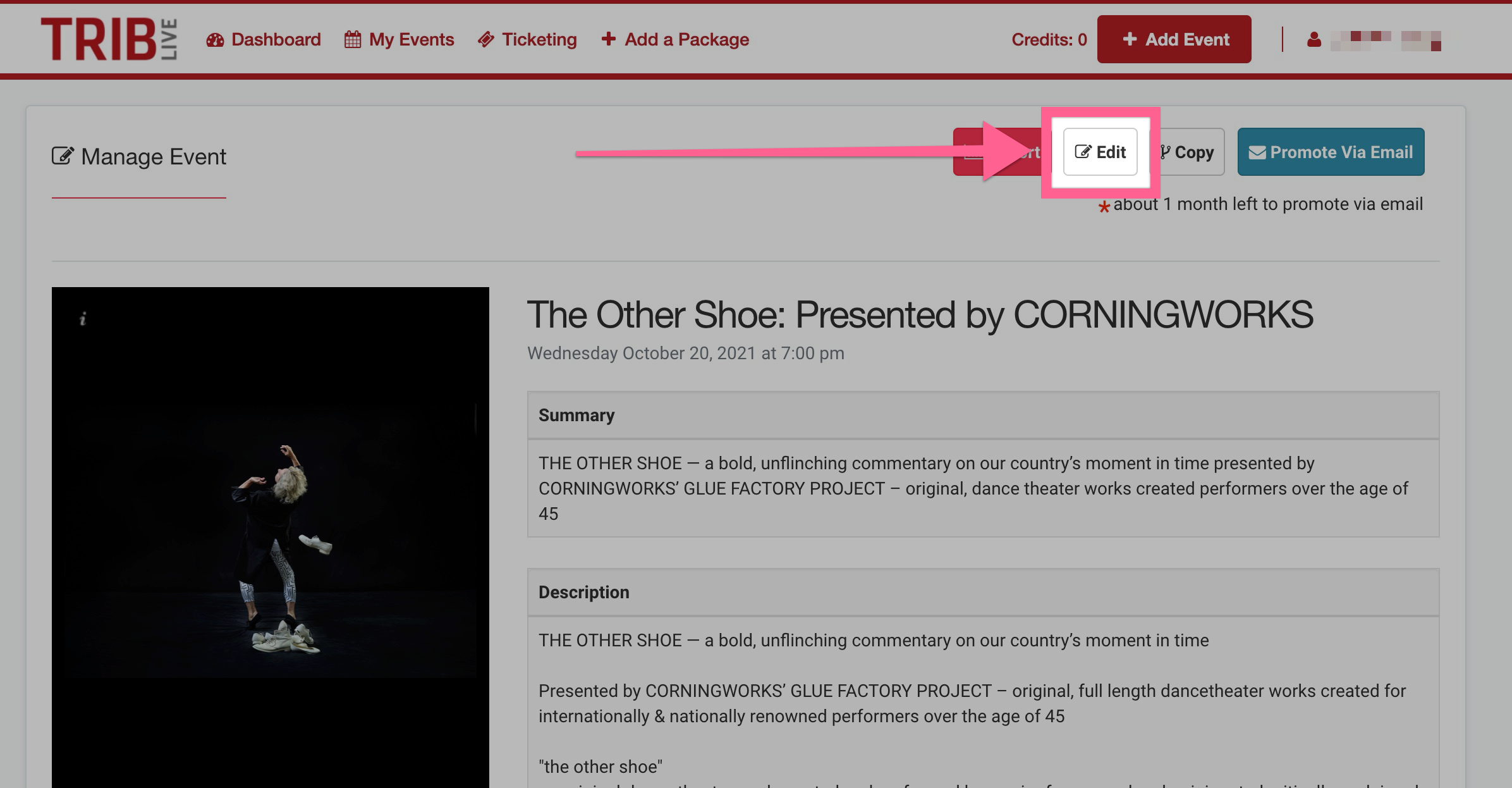 If you make edits to a syndicated event, all calendars "Powered by Evvnt" will receive the updated information in at most 15 minutes. Some of the sites where your event information is shared may not receive the updated information at all. It is important that you have your event information confirmed when you upgrade to premium as some sites require manual submission of event information. We will not automatically trigger a manual re-submission of event info at any time during your promotion.
If there is "attendance critical" information that needs updated (new location or new date/time), please submit your request to support@evvnt.com and we can request a manual submission review for event updates. It can take 5-10 days for a manual submission to be updated.