If you are unsure about all your event details, you can always save a draft and come back to it to make any necessary changes.
Please follow these simple steps to do so!...
1. Login to your evvnt dashboard and click on Submit event at the top of the page as shown in the image below.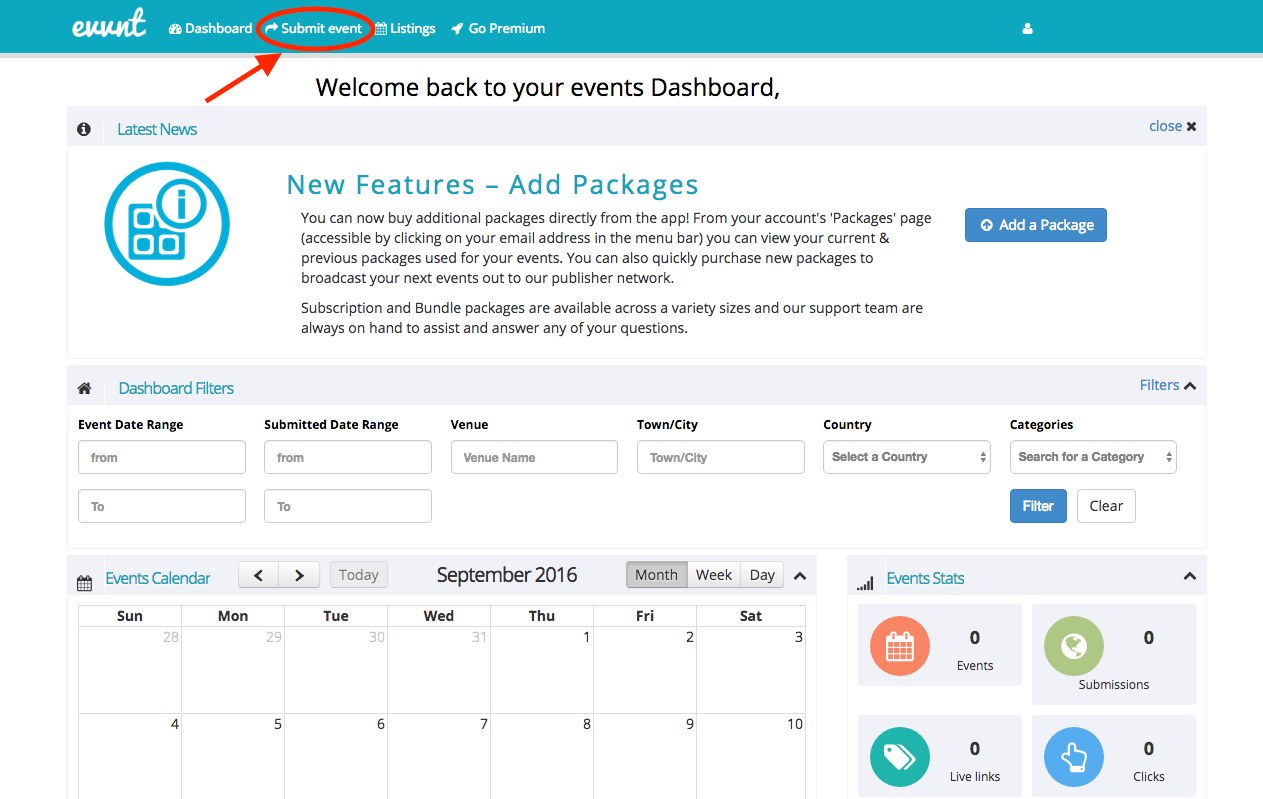 2. You will then be directed to the event submission page 'About your event' where you should enter all of your event details that you wish to be supplied to our database of publisher websites.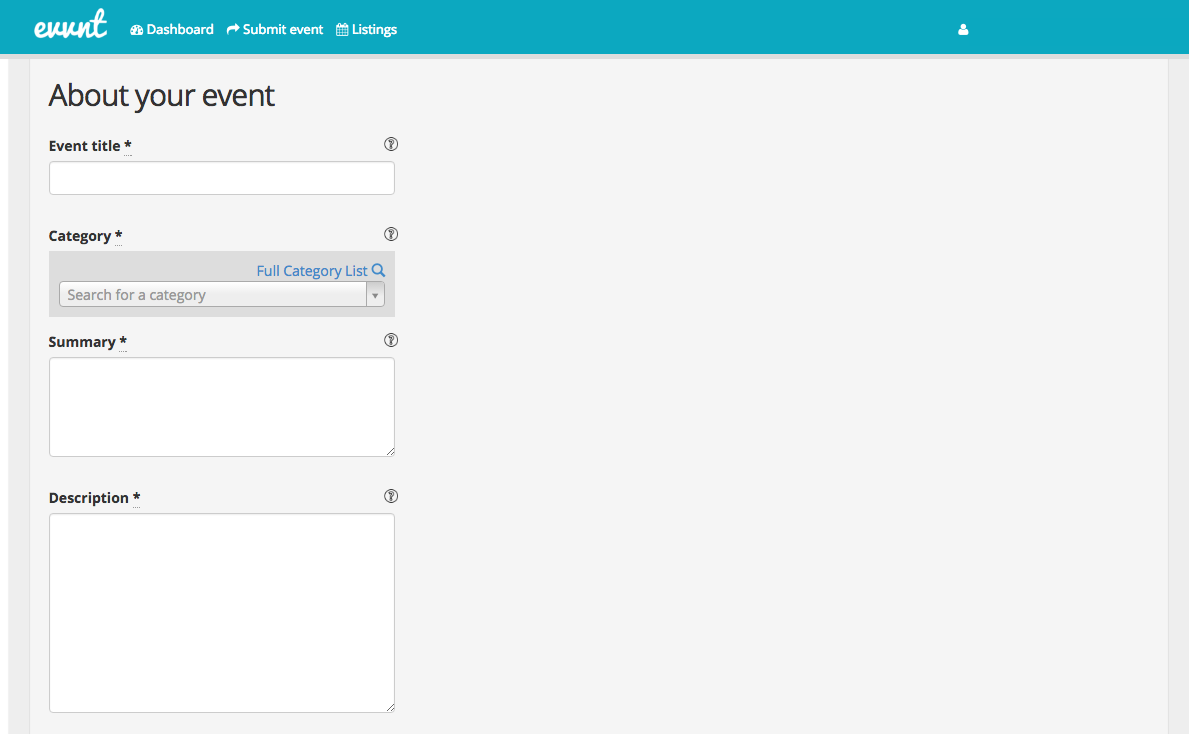 3. Once the required fields are filled out, you will be able to click on the Continue to add images button at the bottom of the page. This step will automatically save your event as a draft.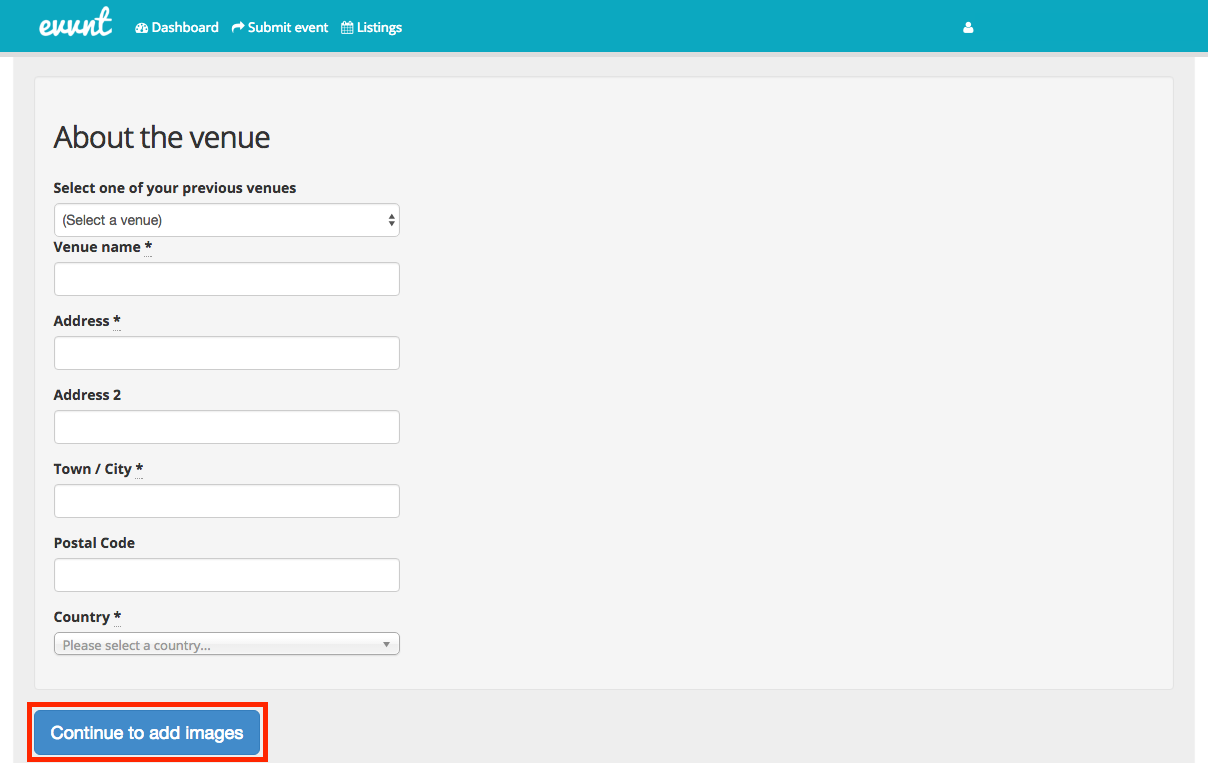 4. You will be redirected to the images page where you can choose to add images or not. But do not worry your event has already been saved as a draft! You can access it and edit it by clicking on Listings at the top of the evvnt dashboard.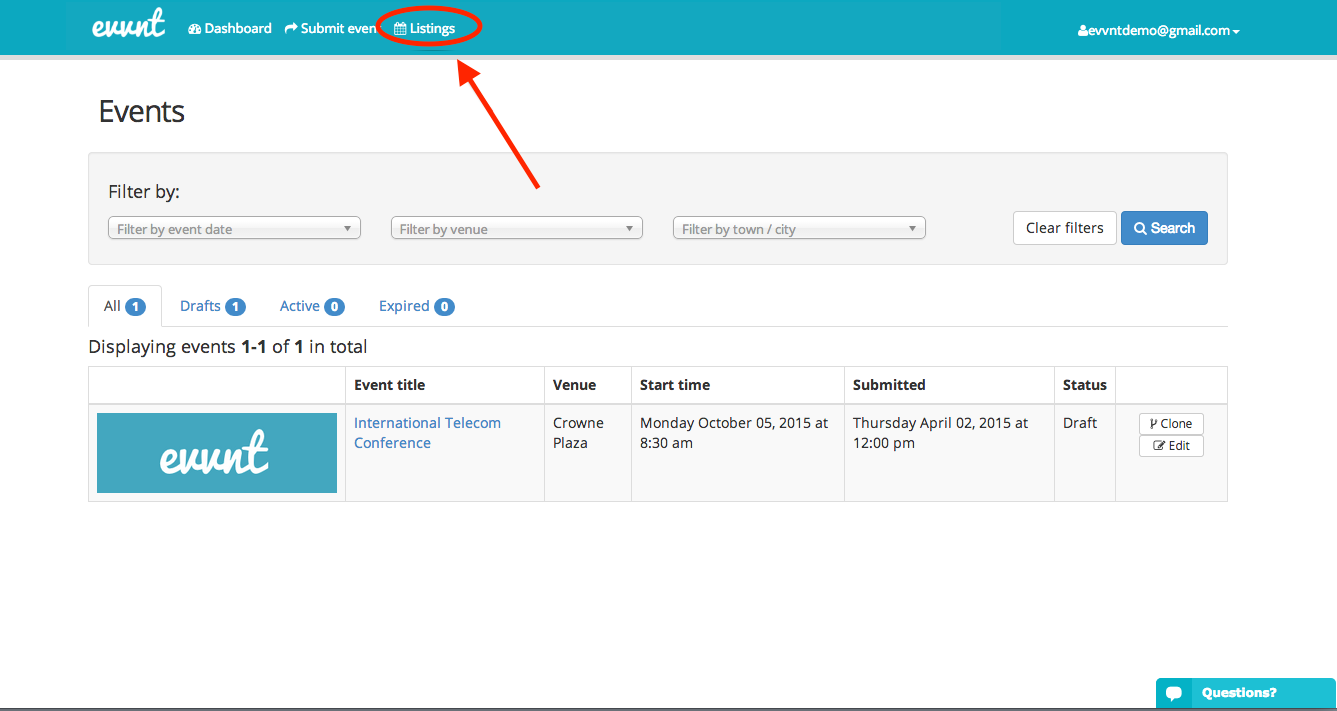 5. Click on Edit to make any changes to your event.

Make sure you double check all of your event information before you Submit.
If for any reason you have submitted and realise you have made a mistake please get in touch with our Client Services team ASAP!