You can view reports for any event you have submitted to be promoted.
Step one: Once you have logged in click on 'My Events'

Step two: Within this tab you can search all of your events, by event date, venue and by town/city.

Step three: You will see a list of your events depending on the filter you set

Step four: To the left of your event you'll see the access button for you report

Step five: This will take you through to your event report, for free submissions you will be allocated one publisher and for premium we allocated all publishers based on the category and location.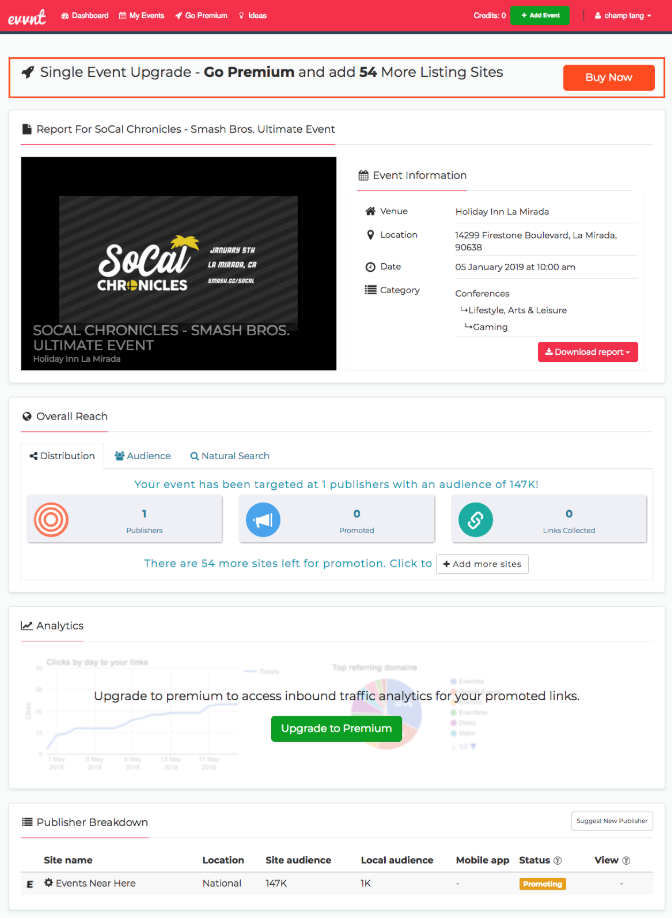 If you are having difficulty viewing your reports or accessing previous events, please let our Client Services Team know and we can take a look for you.