New Accounts must be Verified
When you join Evvnt you will receive a welcome email which contains an activation link. This email is sent from noreply@evvnt.com and has the subject "Confirmation Instructions". The link in this email will take you to a page to confirm your email and set a password. Once that password is set, you will be logged in to app.evvnt.com.
Once your account is activated, you can log directly at app.evvnt.com.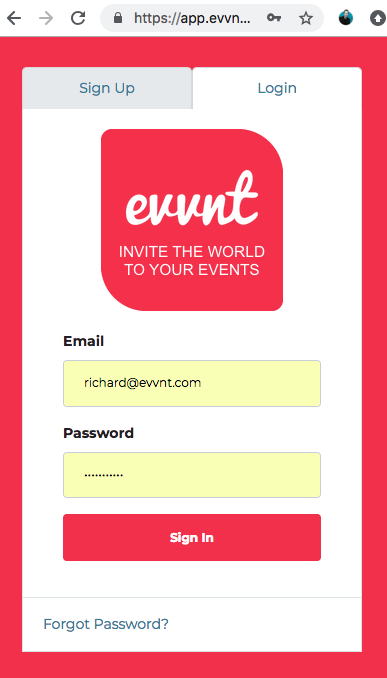 Problems accessing your account?
If you're having trouble accessing your account you can request a password reset from the "Forgot Password" option on the login page. Selecting this option will ask for your email address. Once submitted, an email will be sent with a link to reset your password. Accessing that link in the email will load a page asking you to enter a new password. Once you set a new password you will be logged in with that new password automatically.
PLEASE NOTE: If you have requested multiple "Forgot Password" emails then you will need to make sure you are accessing the link in the most recent email in that thread. This is typically the last email in the thread and may be collapsed in your inbox.
You can also resend an account confirmation email from the forgot password option. Just enter the email address and, if the account is not yet activated, our system will send a new confirmation email instead of a password reset link.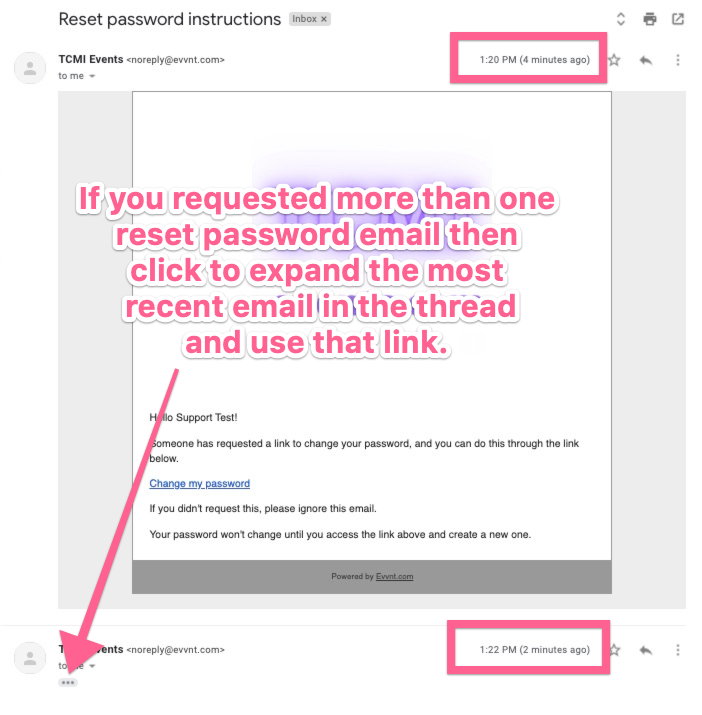 Do not try to log in to this support site
If you have clicked the "Sign in" option at the top of this article page then you are in the wrong login location. You can login at app.evvnt.com.