New Accounts must be Verified
When you join Evvnt you will receive a welcome email which contains an activation link. To verify and activate your account you will need to open this email and click on the link. That will take you to a login page where we will ask you to pick a password and give you access into your new account.
Once your account is activated, you can log directly at app.evvnt.com.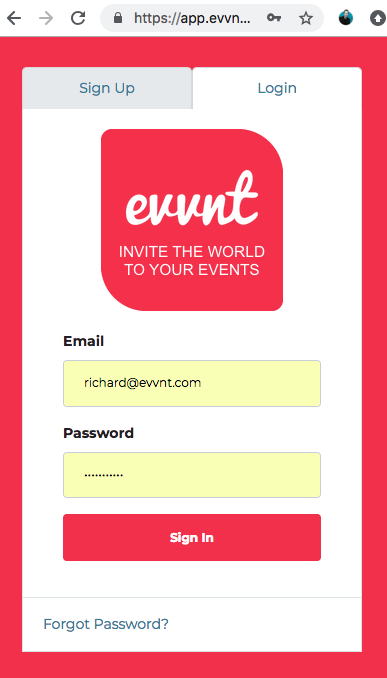 Problems accessing your account?
If you're having trouble accessing your account you can resend your activation email and recover your password here. If you're still having problems feel free to get in touch with the team who will be happy to help.