You can easily submit a cancellation of a Subscription Package at at time.
Cancelling A Package
To cancel a package, navigate to the 'My Account' area and then your 'Packages' page. Each package associated with your account is itemized here.
Click here to access your packages page.
Be sure to locate your Active Premium Subscription. If it is active subscription then the "Cancel Package" button is available to submit a cancellation request. This will send an automatic Cancellation Request into evvnt Support to log the date of the request. This will set your Subscription Package to be cancelled 30 days after your request.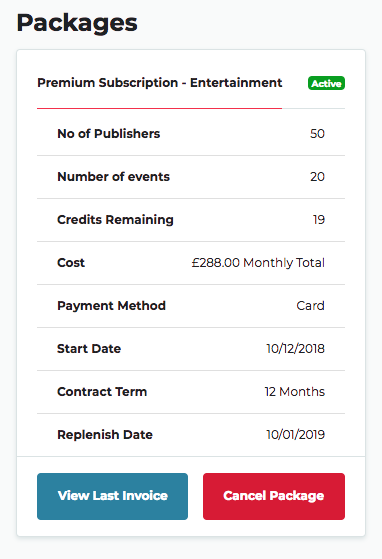 For further information regarding your Cancellation Rights, you can refer to the Evvnt - Terms of Use.