We have a constantly growing list of event publishing sites we are constantly developing and nurturing.
Depending on the service you have picked and the number of sites you choose, we will publish your event to a list of sites that are relevant to your events promotion based on your chosen category to reach your target audience.
We also promote your event to local, national, global and social publishers to achieve great exposure at all levels. Once your events are online, Google will do the rest!
You can see our growing list of publisher sites in our publisher database on our Site Showcases page. 
Once your event has gone live, you will be sent a full report showing you the list of all publisher sites your event has been submitted to.
Live links represent the publishers that have successfully posted your event on their listing site.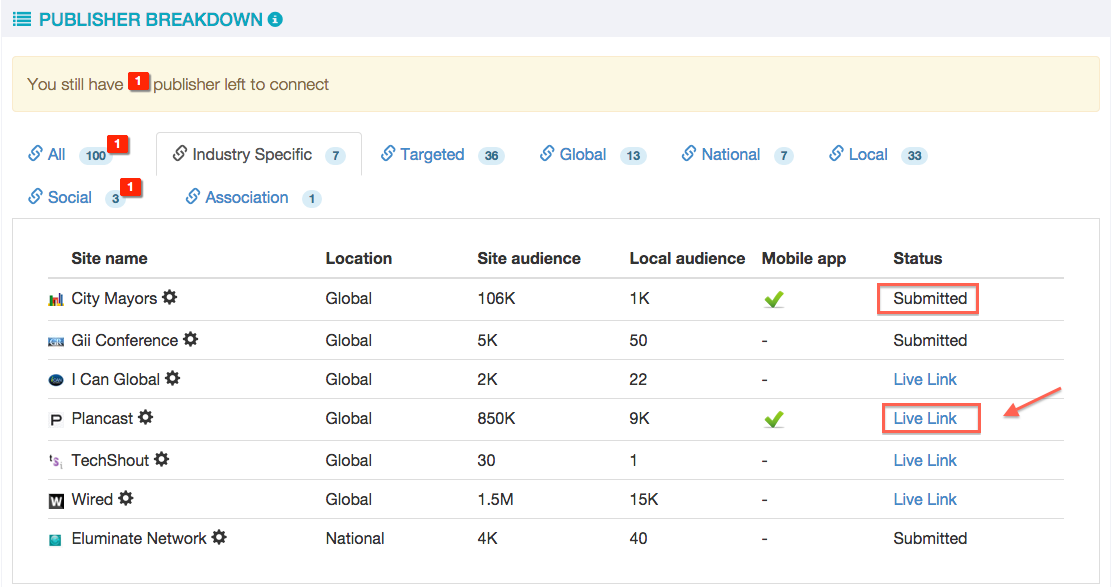 If you would us to give you an example of what sites would be available for your events promotion then please contact Client Services who can arrange this for you.