Adding an event is simple with our new add event form. Follow these steps for maximum evvnt exposure. 
1. Login by entering your Email, Password and clicking on the Sign inbutton. 
2. Your personal homepage will appear. Select +Add Event at the top of the dashboard.
3. You will be redirected to the event submission form where you will be able to provide us with all the event details to be supplied to publisher websites. Please make sure you are following evvnt word count guidelines.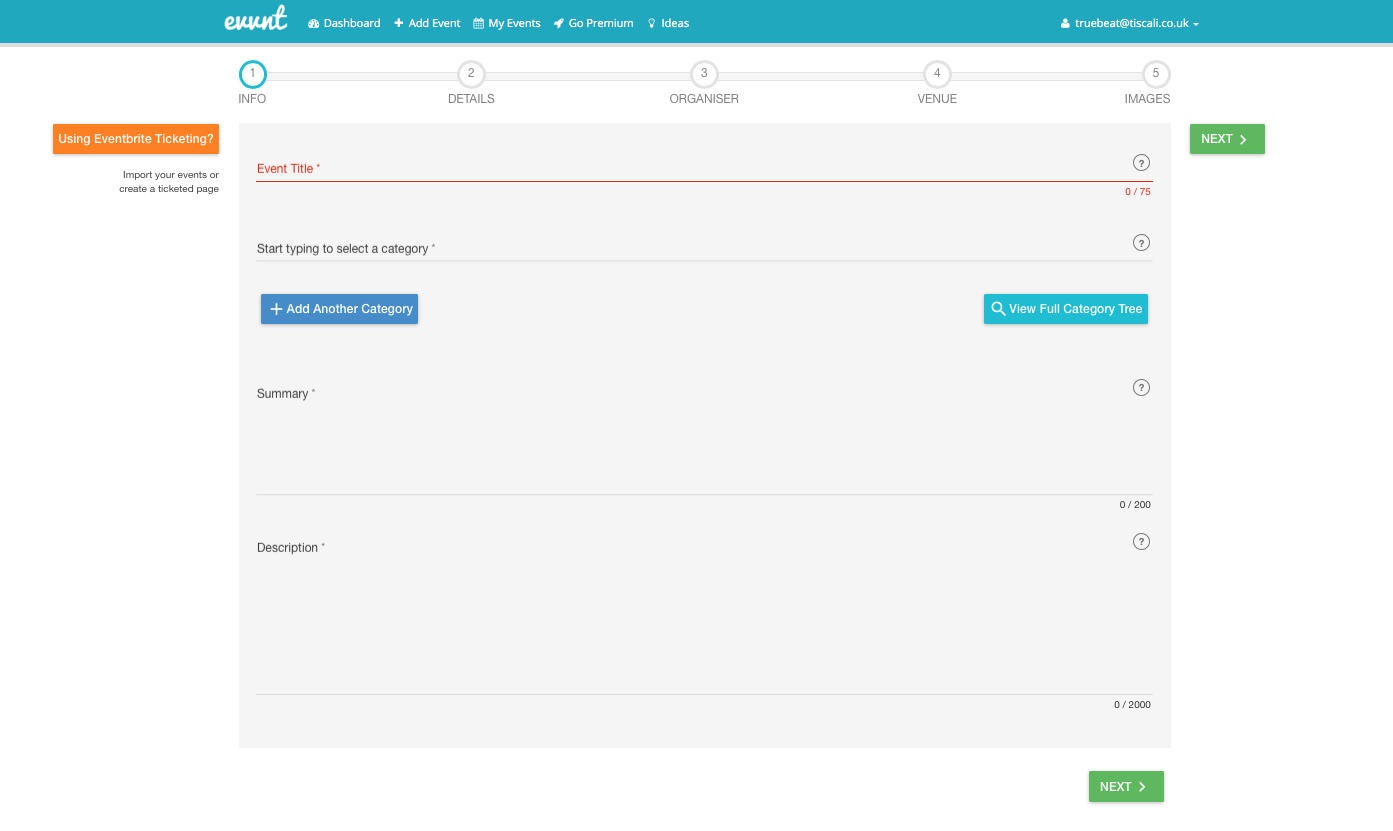 4. Once this information is filled, you can move onto the next page. There will be more fields to fill out. 
You will also be able to add different ticket prices or weblinks and by clicking on the + Add another price and + Add another URL button.
Date and time: Enter your start and end dates- for multiple dates you will need to add this in your description also.
Price: If your event is free simply put this in name and description and list value as 0
Links: Add your weblink so traffic can be diverted directly to this link, we recommend no more than 2.
Additional Information: 

Keywords:

 These are used to help tag your event to make it more searchable by some publishers. We recommend approx 10-15.

Artists and speakers

:This is the place to enter any guest speakers or important people at your event

Hashtag

: we only allow one hashtag that we post to twitter. We recommend to use a topic or buzzword that is related to your event, make sure it is easy and searchable.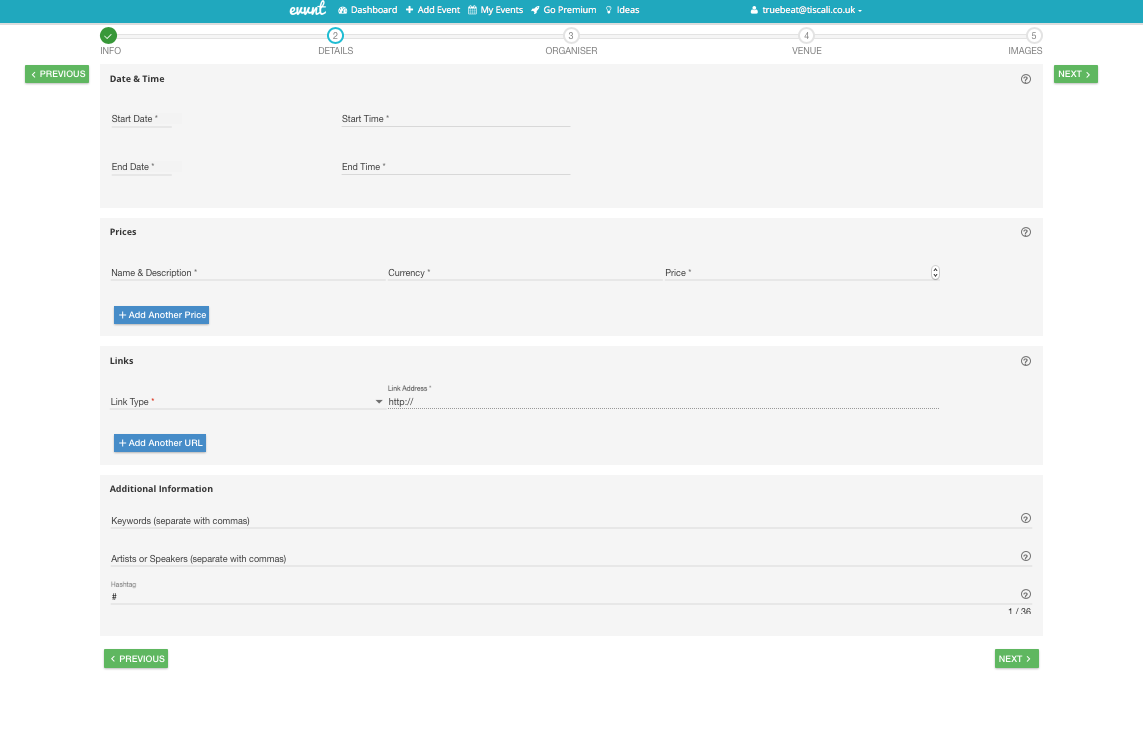 5. As you click on NEXT, there will be more fields to fill out such as Public Organiser Contact Details as shown below. (Please note that the event contact details will be distributed out to all publishers so please use details you wish to have published.)
Organiser name
Name
Email
Telephone

6. The final page is the Images page where you can upload up to 10 images.  We recommend that you use a square image for the main default page as this complies to most publishers we work with, however please add several images of your choosing.
Continue to add images button to move on to the next step. Please note that once you have moved on to the this NEXT step, your event will be saved as a draft which allows you to go back and make changes. 

7. Your event has now been submitted and is being delivered to event listing sites relevant to your category and location!
If you have any questions about submitting an event, please see our other help centre articles to guide you through each stage step by step.
If you are still having trouble then please do not hesitate to get in touch with us! We will be able to answer any further queries you may have.